New to Cafe? How to Make the Best Out of Your First Casino Experience
Welcome to Cafe Casino! You're going to have a blast here. We've got tons of online casino games, frequent promotions, and bonuses that pay real money to all our players. In this article, we'll talk about what to do after your first Cafe Casino login, what games to play, where to find info, and how to score big Cafe Casino bonuses.
What to Do After Joining Cafe Casino
Once you've logged in to Cafe Casino for the first time, click the account/person icon at the top right of the page. This will bring up your account menu. Here you can see the option to deposit funds to get things started. There are also tabs for: Wallet, Transactions, My Rewards, Messages, Profile Settings, $100 Referrals, and more.
Tapping My Rewards will show you any Cafe Casino promotions or Cafe Casino bonus codes that are currently active on your account. For many first timers, this will be the Welcome Bonus activated for a first deposit. There, you can verify that you've got either a 350% match bonus up to $2,500 (for Bitcoin) or a 250% match bonus up to $1,500 (for credit card funds). These Cafe Casino bonuses pay you real money just for depositing funds into your account.
Please note, however, that prior to withdrawing the bonus funds, there is a playthrough requirement to complete. This means that the funds must be used in the casino on qualifying games. Slots have the highest contribution percentage at 100% (i.e. a dollar wagered on slots qualifies a dollar of your bonus for withdrawal), while other games have smaller percentages. You can check on progress in the My Rewards section of your account to see how you're doing as you play along at your games of choice.
You'll also be able to see Cafe Perks here. Cafe Perks is a way to earn a Cafe Casino no deposit bonus while playing online casino games. You will earn a specified amount of Perk Points depending on the type of online casino game you're playing. As you accumulate Perk Points, you will earn cash bonuses that can be redeemed at any time.
The more you play, the more we pay, thanks to Cafe Perks levels. Each increasing level gives you a better real money cash bonus conversion percentage, according to this chart: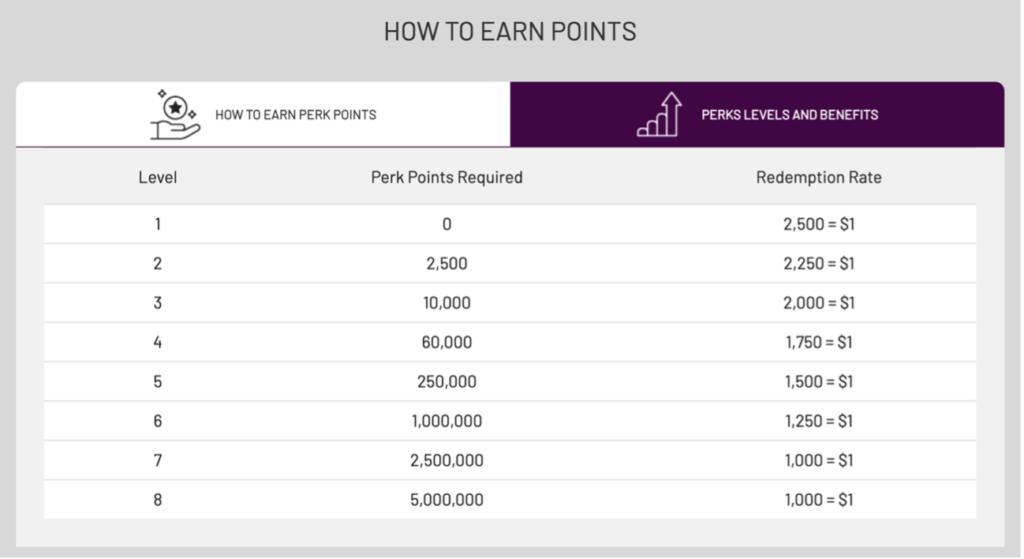 As you can see, new players at Level 1 start by exchanging 2,500 points for a dollar of bonus real money, but players at Level 3 have already brought this rate to 2,000 for a dollar of Cafe Casino bonus cash.
Keep an eye on everything in your account tabs. Now let's go play!
Games to Play First at Cafe Casino
After your first Cafe Casino login, head to the Most Popular tab of our games section for online casino games that players just can't get enough of. They're a great place to have fun while you wait for your weekly Cafe Casino no deposit bonus to come in.
At the time of this writing, for slots games, 777 Deluxe, A Night with Cleo, Fairy Wins, and Golden Buffalo are all topping the charts. For the ones that feature progressive jackpots, it's not hard to see why, because hitting one of those will help you score a real money bonus that can easily climb into six-figure territory. But it's not all about modern video slots. In fact, Reels & Wheels is a fairly classic slots experience, but it's also in the Most Popular section. Go figure!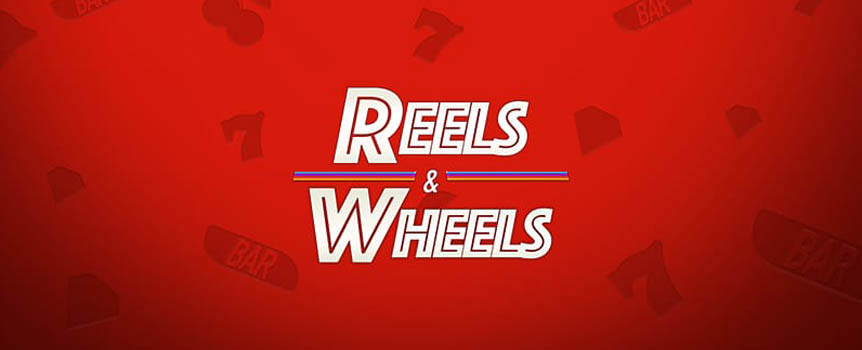 For table games, blackjack never gets old, but you can find roulette, baccarat, craps, roll the dice, and a ton of new games to play if you browse a bit. There's also a video poker section, and a specialty games section with online casino games like Keno and Bingo that you might be interested in.
Don't be scared to click around as a new player – with practice mode, you can play for free as long as you like to get a feel for how every game works. It's not like an offline casino – here, the world is your oyster!
Of course, if you miss that in person feel, you can head to the live dealer section and play games with a real live dealer via video. It's an experience not to be missed if you're craving that "casino night out" vibe.
Where to Find Information
Our FAQ Help section has a ton of info if you've got questions on Cafe Casino promotions, Cafe Casino bonus codes, Cafe Perks, or anything else. It's broken down into a few main sections:
At the top is a search bar where you can type in any questions you have. Below, you can simply tap or click to read up on whatever topic interests you. Each section is broken down into a bunch of common questions. If you're wondering about something, chances are, you're not the only person to have that question, so we've got most of the answers ready to go.
Refer Your Friends

A Cafe Casino no deposit bonus that's easy to earn is the refer a friend bonus. If you refer a friend and they create an account and deposit any amount over $20, you get $100 in real money bonus cash. And if they make a deposit with Bitcoin, you get an extra $25 on top of that. This isn't limited to just one friend, either. Each friend that qualifies for this bonus will get you a cool $100 or more!
To learn more details about the referral bonus, like other requirements and which Cafe Casino bonus codes to use, click here.
Deposit with Bitcoin
The Bitcoin bonuses are also quite easy Cafe Casino promotions to take advantage of. There's no Cafe Casino bonus codes to memorize, so they're straightforward. The main requirement is that you make your first deposit with Bitcoin instead of credit card funds. This gets you money for playing online casino games at Cafe Casino much faster, and is quite secure.
The steps are simpler than you might imagine. Cryptocurrencies like Bitcoin aren't just for tech nerds – they're available to anyone who follows a few simple steps. First, get an exchange account and purchase some Bitcoin. Then, send it to your digital wallet (much like your physical wallet, it holds money for you, just in Bitcoin form) on your mobile device.
After that, go to your Cafe Casino login on your computer and enter your credentials to see your account. Click Deposit and generate your Bitcoin QR code and Cafe Casino wallet address. You can then go to your digital wallet and click Send. This will bring up the ability to scan your Cafe Casino screen. Choose your amount of Bitcoin to deposit and click Send. You will get a confirmation, and about ten minutes later, your Bitcoin will appear in your Cafe Casino account.
Have fun and welcome again to Cafe Casino – you're going to love it here!