What's Brewing In Crypto News (This Week: How Bitcoin Mining and Renewable Energy Can Work Together)
In search of the best crypto casino? You've found it right here at Cafe Casino, where knowing all there is to know about the world of cryptocurrency is our jam.
To make sure you can stay up to date as well, we're delivering key news stories for you to digest with your morning coffee. It's the exhilarating world of crypto, one byte at a time.
Let's see what's brewing.
What's Brewing in Crypto News? This Week: How Bitcoin Mining and Renewable Energy Can Work Together
December 7, 2023.
Solar and wind energy producers could supercharge the transition to renewable energy by mining Bitcoin, according to a new study from Cornell University.
These producers could unlock hundreds of millions of dollars by mining BTC during periods of excess electricity generation, such as before they're integrated into the US power grid, the study claims. This would provide them with added revenue, which could then be reinvested in more renewable energy projects.
Mining operations would also reduce the environmental impact of tokens like Bitcoin, which rely on a proof-of-work model that results in a lot of electricity consumption.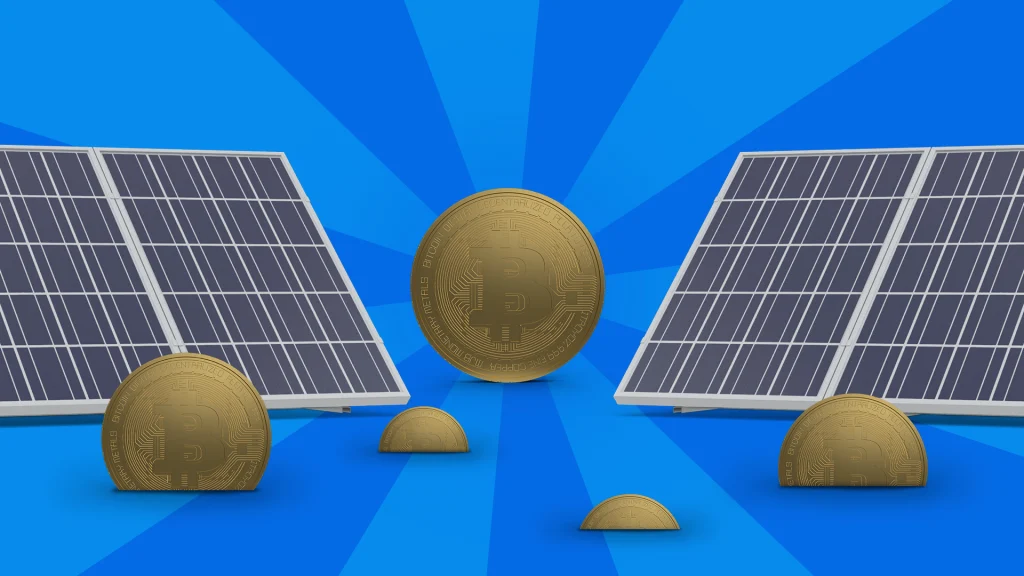 "These rewards can act as an incentive for miners to adopt clean energy sources, which can lead to combined positive effects on climate change mitigation, improved renewable power capacity, and additional profits during pre-commercial operation of wind and solar farms," said one of the study's researchers, Apoorv Lal.
The study claims that Texas is the state with the greatest potential for setting up crypto mining operations. However, it also asserted that California, Colorado, Illinois, Iowa, Nevada and Virginia show great potential as well.
---
Learn how you can earn a casino referral bonus by referring friends to Cafe Casino!
---
Musk's DOGE-1 Satellite Set for Space, Funded Exclusively by Crypto
November 30, 2023.
Cryptocurrency and space exploration – it's a match made in the heavens.
The National Telecommunications and Information Administration (NTIA) has just granted a pivotal X-Band frequency authorization to the satellite dubbed DOGE-1, making it one step closer towards obtaining the coveted Federal Communications Commission (FCC) license required to blast off into space.
DOGE-1 – a creation of Canadian R&D firm Geometric Energy Corporation (GEC) – is pushing the boundaries of commercial creativity. Its small onboard screen will transmit an assortment of advertisements, images, and logos from its outer space location back to Earth.
At the helm of this big-ticket mission is none other than SpaceX and, of course, its controversial founder Elon Musk. Remarkably, the entire venture continues to be financed exclusively with Musk's crypto of choice: dogecoin (DOGE), marking a giant leap for mankind in the advancement of cryptocurrency.
The SpaceX endeavor was first unveiled by Musk back in 2021, with the launch initially slated for 2022. But the space superhighway has proven to be a bumpy ride, and the revised schedule will now see DOGE-1 launched from atop a SpaceX Falcon 9 rocket on January 12, 2024, all being well.
Meanwhile, the crypto narrative stretches beyond the stratosphere, because another mission is on the horizon; this one set to deliver a physical dogecoin token to the moon on December 23.
May the Doge be with them.
---
Have crypto questions? Check out our Crypto Casino FAQ!
---
Disney Pinnacle Redefines Collecting with Disney, Pixar and Star Wars Digital Pins
November 16, 2023.
In an astute and perhaps improbable collaboration with Dapper Labs, Disney unveils 'Disney Pinnacle', a platform breathing new life into the world of digital collectibles. This innovation represents another clever maneuver in Disney's blockchain journey, artfully sidestepping the conventional 'NFT' label to hark back to the days of baseball cards and character figurines.
Disney Pinnacle brings to life a unique concept: iconic characters from Disney, Pixar, and Star Wars, reimagined as digital pins. These aren't just collectibles; they're digital keepsakes, forging a community of collectors across the globe. Each pin represents a story, a character, a memory – translated into a format that resonates with today's digitally-savvy audience.
Hosted on the Flow blockchain, Disney Pinnacle extends beyond a mere digital platform. It's a subtle shift in how we perceive and engage with collectibles. Disney's decision to distance from the term 'NFT' showcases their strategic approach to appeal to a broader, perhaps more traditional, audience.
As Disney Pinnacle prepares for its imminent launch, it demonstrates Disney's solid understanding of its audience's evolving tastes. Nobody does nostalgia quite like Disney. By reinvigorating collectibles for a new generation, where pin trading is adapted for the digital era, we actually celebrate the past. Those timeless characters aren't going anywhere; they're just being immortalized in novel ways.
---
Want to play at a best crypto casino? Here's how:
---
For Rural Agriculture, HARA's Blockchain App Yields Results
November 9, 2023.
Blockchain's burgeoning role in agriculture may have been ticking away quietly, but a new Bloomberg interview with HARA Founder and CEO, Regi Wahyu, has shed light on its transformative potential with his revolutionary farming app, and not just within his native Indonesia – this sophisticated tech solution is globally-scalable.
HARA's ecosystem, which incentivizes data sharing with its native HARA token, has been a game-changer. Farmers use mobile devices to input diverse data, from crop details to environmental conditions, enabling AI algorithms to generate actionable insights. This approach not only boosts crop yields and soil health but also enhances market trend predictability, crucial for small-scale farmers who need to compete in the global food sector, projected to be worth $7.221 trillion in 2023​​.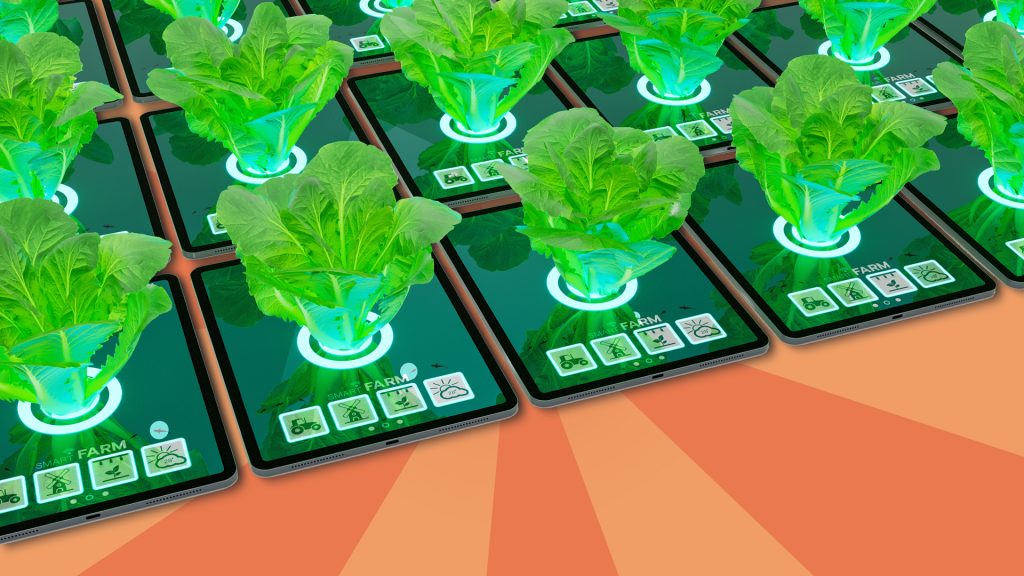 The platform is celebrated for simplifying loan processes, establishing direct market connections,​ and increasing user's income by around 30%.
The purpose of the app's native HARA token is to keep commercial agreements above-board, power the data exchange, and reward users – more than 35,000 of them – for collecting and sharing their data for collective benefit.
The ripple effect of HARA's innovation extends beyond crops and coins. It simplifies loan logistics, and forges direct links between the tillers and the titans of trade.
With the planet on a ticking clock to increase agricultural output by nearly half to satiate the appetites of nearly 9 billion people by 2035, HARA's model is an important step in the right direction.
---
Play Cafe Casino Hot Drop Jackpots with a crypto deposit!
---
All Grown Up: 15 Years of Bitcoin's Whitepaper
November 2, 2023.
Bang on 15 years ago, on Halloween, no less, a pseudonymous tech genius known as Satoshi Nakamoto released the most consequential whitepaper in modern times. In a world reeling from the global financial crisis of 2008, Nakamoto's game-changing document was a digital rumble that would soon become a financial earthquake.
The whitepaper, entitled "Bitcoin: A Peer-to-Peer Electronic Cash System," promised to transform our very concept of money.
In nine pages, it detailed the concept of Bitcoin as digital gold, and introduced blockchain as a novel technology that relied on a network of computers to validate and record transactions, increasing security and making malicious meddling practically impossible.
Fifteen years on, Bitcoin isn't just surviving; having single-handedly created more than 40,000 millionaires and half a dozen billionaires, it's thriving! This unwanted houseguest of the deeply traditional financial markets became its best-performing asset of the past decade.
2023 has been particularly kind to Bitcoin, with an 83% increase that's left other investments like tech stocks and oil in its digital dust. October was a standout, with a 27% surge to $35,000 – the coin's grandest performance in 17 months and a rally to remember.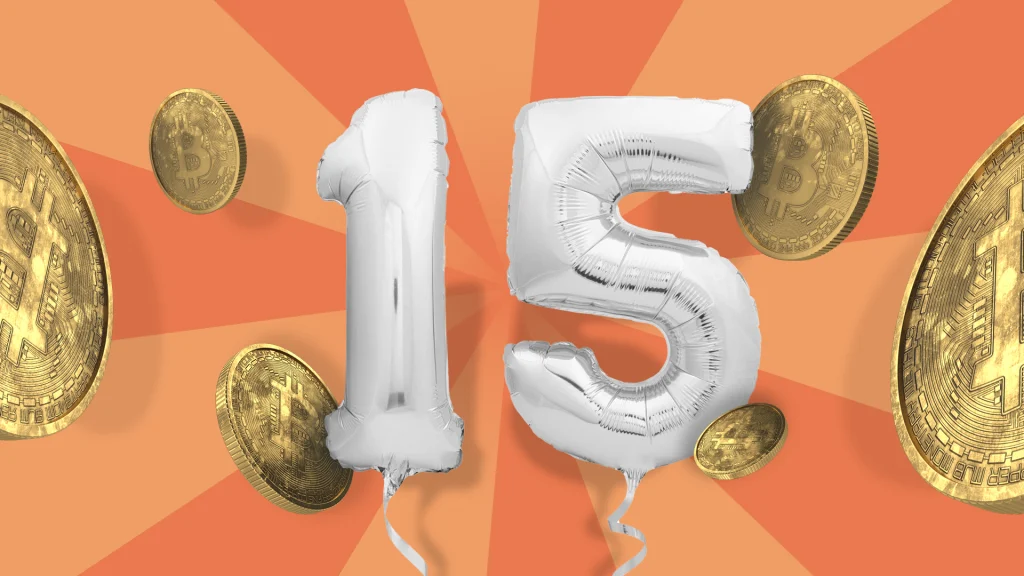 Far from occupying the edges of the financial markets, Bitcoin's investor sentiment is front and center: BlackRock, the world's largest asset manager, applied for Bitcoin ETFs – basically, Bitcoin on the stock market.
From Nakamoto's groundbreaking whitepaper to Wall Street's latest darling, Bitcoin's 15-year journey is a financial fairytale for the modern age.
---
CAFE CASINO IS THE BEST CRYPTO CASINO
Why are we the best place to be for crypto casino games? We've got all the right ingredients, that's why! No other crypto casino online offers the benefits that we do.
Lowest deposit minimum: You can get inside games like our popular Cafe Casino Hot Drop Jackpots for as little as $10, versus the $20 deposit minimum if you use your credit card. On top of that, crypto is more private and more secure than any other deposit method!
Always able to deposit: When you're ready to play a game and intent on snatching up its jackpot, the worst thing at that moment is to wait, wait, and wait. There's a sure-fire way to skip credit card hassles. When you deposit crypto to transfer USD at Cafe Casino, your money will be ready in about 15 minutes, so you can jump right into your game and play for that prize before it's gone.
Fastest withdrawal times: Instead of waiting your typical 4-10 business days for a bank wire or check, you can get your paydays within an hour or less once it's approved, but often it's yours within minutes when you withdraw using crypto at Cafe Casino. That's what we call service, and it's what you deserve.
Bigger crypto bonuses: The cherry on top and the reason most of our players love our crypto casino is the bigger bonuses! Take our refer a friend bonus – it tops you up when you tell friends about Cafe and they deposit with crypto!
You're already at the best crypto casino when you play at Cafe Casino, so now is the time to make your deposit and get a satisfying taste of what the world of crypto casino gaming has to offer.