Have You Played…? This Week: Dice Bonanza
If there's one thing that Cafe Casino is famous for – and there are many things in that category – it's our smorgasbord of games.
We have tons of games to choose from on the menu. Are you into the classics? Order's up for a 3-reel. A fan of modern? A 5-reel is barreling towards you. Want something totally off the charts and out of this world? Hang tight – because we've got the perfect video slot for you to sink your teeth into!
Instead of leaving you to rifle through the unfamiliar pile alone, we'll help you out. Every single week, right here, you can see the greatest Cafe Casino online slots, highlighted and framed. A real chef's special.
You may see something brand new. You may see the week's most popular slots title. You'll almost certainly see something grand or totally unique. What you will discover, week in and week out, is an unquestionably, no-doubt-about-it, absolutely-must–play slot.
And, you'll get to know all the features and ways to win that make these online slots next-level great. You're bound to leave with broader horizons and the inspiration to get out there and try it for yourself.
Do you have an appetite for fabulous games? Good! Let's dig into our freshly featured slot online, which is…
This Week: Dice Bonanza
September 15, 2023.
What better way to conjure up some good luck than to dive into a dice-y game full of slots free spins and three-figure multipliers?
In Dice Bonanza, your entire world is surrounded by opportunities to roll the dice and find out exactly what your payday potential looks like. Also, and it must be said, this slot world is decidedly scattered. But in the best kind of way.
Stacks of dice stand tall and wide at 5 rows high and 6 reels wide. With the surrounding background of a sparse village and symbols made from slabs of stone, you might even think you've stumbled upon the construction site of the town's newest building.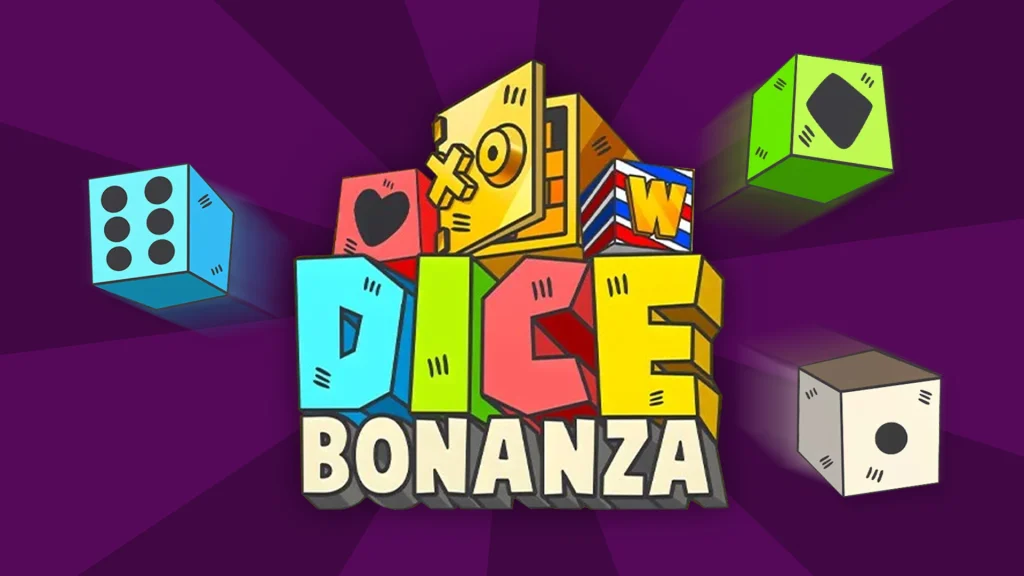 The lucky roll of the dice governs the reels of this town. Winning symbols explode off the grid, leaving space for refilling dice to tumble in their place. There's another opportunity to roll a win without offering another toss… and another.
In this new online slot, your scatter is a golden safe. Rolling four – or up to six – of them lands you in a round of up to 30 free spins that come with randomly assigned multipliers up to 100x.
Now, there's no guarantee you'll make it to the bonus round; that's a roll of the dice in itself. But if you'd rather lock it in, there is a way. Activate the Buy Bonus feature for the price pictured and purchase your way directly to the round of free spins. There's no time like now, right? 
---
Refer a friend to Cafe Casino and you'll earn a bonus to use on our games!
---
This Week: Domnitor's Treasure
September 8, 2023.
Between the 14th to 19th centuries in Eastern Europe, the sovereign lords of Moldavia and Wallachia were known as Domnitors. They sat perched on ornate thrones, clad in regal robes of fur and silk, jeweled crowns atop their noble skulls, ruling over their principalities with gracious authority.
The people adored the Domnitors – not only for their just governance, but also for the protection they enjoyed from neighboring forces. Oh, and there was one more thing – they were revered for something a little more tangible: the Domnitor's Treasure.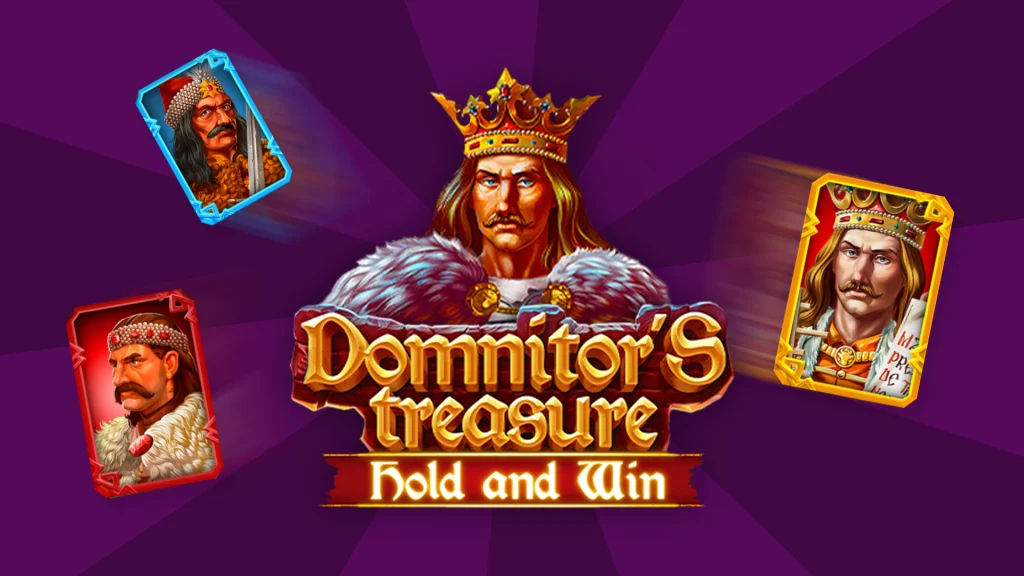 Now, in one of the best new historical-themed slots games online, you're throne into a hilltop castle overlooking what we know today as Romania. Naturally, the Domnitors of this slot game carefully guard their 5×3 grid with battle axes, pikes, and shields, all the while communicating in a language consisting mainly of steely glances and head-nods.
A Domnitor watches on as you roam the market, and decides whether to unleash a Hold and Win game. If six golden coins tumble into your outstretched basket, you just had a nice bit of luck! Gather up as many golden coin multipliers as you can handle, and keep your eye on the prize: one of three fixed jackpots.
Three scatters will nudge the royal ruler to award you with 5 free spins. The earth will tremble as giant 3×3 symbols roll like boulders down the castle's hill and land on one extra-large center reel, where the Domnitors will look on approvingly as you scoop up a huge payday.
---
We keep it coming with jackpots around the clock. Play Cafe Casino Hot Drop Jackpots with hourly, daily and super jackpots now.
---
This Week: Miss Cherry Fruits Jackpot Party
August 31, 2023.
How does this sound? An unforgettable occasion of disco balls and dancing, and a Grand jackpot that'll pay out 1,000x your bet with a friendly smile and a tip of the hat.
If that's your kinda soirée, then it's our pleasure to hand you a golden ticket to attend the Miss Cherry Fruits Jackpot Party.
You can expect an old-school slot affair with its '70s and '80s vibe. The venue is a 5×3 grid bathed in festive red light. The dance floor is decked out with grapes, cherries, oranges, watermelons, and plums. Anyone who attends should bring their dancing shoes since the funky disco beats will have you tapping your toes as the reels boogie down.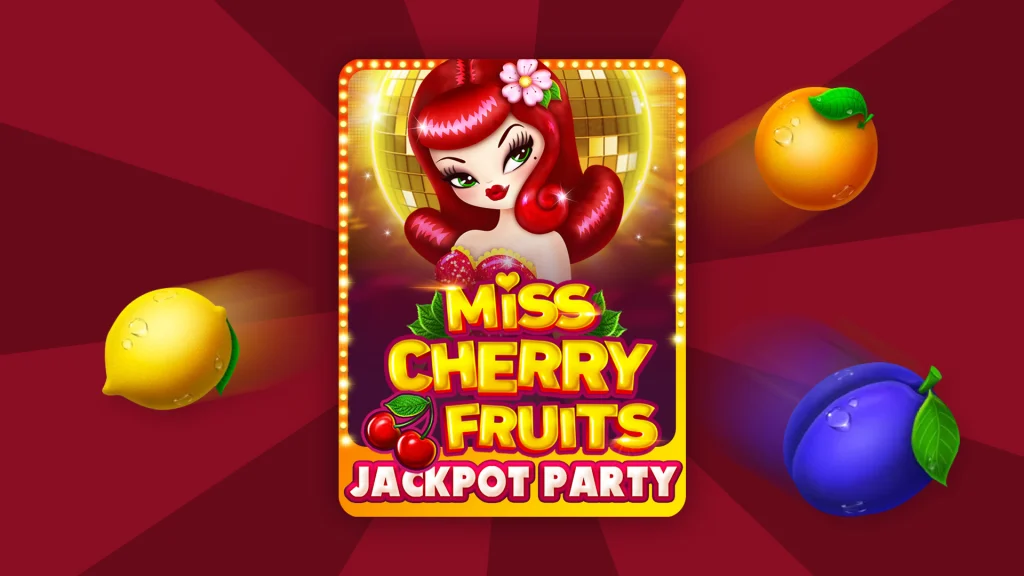 You'll recognize the vivacious hostess as your Wild. She stands out from the crowd in a sequined red dress, replacing regular symbols to give you a winning edge and ensure you're having a smashingly good time.
Like all good dance floors, it's the disco ball that sets the scene. If just one can start a party, just imagine what six could do. Six or more disco balls on the reels trigger the re-spins feature in which more disco balls add up more multiplier wins, and maybe even a Mini, Major or Grand jackpot.
Even those who are usually wallflowers find themselves drawn into the whirlwind of motion after three bonus symbols on reels 1, 3, and 5 trigger the free spins round with only high and middle symbols in play.
---
Did you know: The easiest way to fund your account is with crypto. Check out our Crypto Casino FAQ!
---
This Week: Big Atlantis Frenzy
August 24, 2023.
Mystery-lovers – and players seeking a payday for the ages – have something fresh to devour in this newly surfaced slots game.
The lost city of Atlantis – an advanced, thriving civilization some 11,000 years ago, just beyond the Pillars of Hercules, according to legends captured in ancient Greek texts – has long inspired fascination and intrigue for historians, artists, and imaginations the world around, which continue to this day.
Before the news spreads far and wide, the scoop is right here: the relics once belonging to that apocryphal civilization that time forgot, swallowed up by the ocean, have broken free from their underwater burials and risen up out of the Big Atlantis Frenzy slot.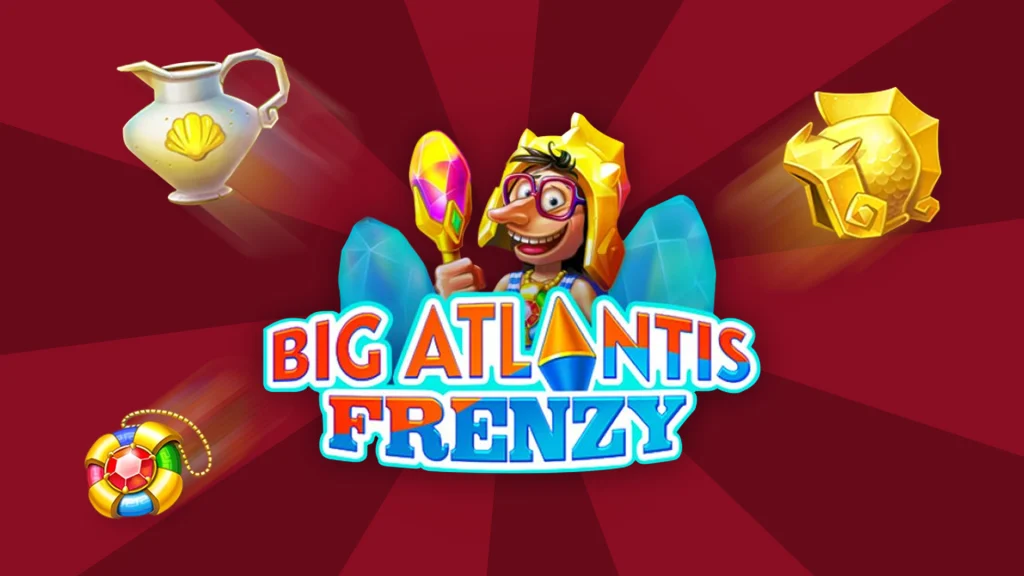 A treasure trove of intricate vases, pots of gold, gems, diamonds, and golden helmets are floating just under the glistening water that makes up the reels. A fisherman with a pole outstretched floats by in his tugboat, and he's about to snag a new Atlantis relic that can prove the society's existence once and for all.
Completing the story of Atlantis can result in an historical recognition: up to 4,248x your bet. The arrow buttons allow you to change the number of reels and lines between 5×3, 5×4, and 5×5. Each time you add more reels, you add more lines – up to 20 paylines in total – but also increase your bet.
The boat bonus symbol can cruise you to a round of free spins. When you land fisherman Wilds, they reel in any special fish symbols, and catching their cash prize. Not only that: the more fisherman you land, the more slots free spins and multipliers you can earn; there's a progress bar above the bonus round grid so you can keep track of your treasures. This new online slot is as riveting as the legends themselves!
---
New around here? When you join Cafe Casino, you can get a 350% Welcome Bonus up to $2,500!
---
This Week: Catsino
August 17, 2023.
Fat cats. The term has been used for decades, pointing to larger-than-life people of influence who are overfed with wealth, rolling like a ball of sticky dough over cash, clawing at higher levels of opulence, all from the top floor of a penthouse suite.
In the movie-like Catsino slot (previously only available on mobile!), you are cast into the fat cat role, using your smarts to run a world-class casino, stuffed with Wilds and free spins, and bursting their buttons clean off with multipliers.
The slot online starts off reel-to-reels, with a cartoon video of you in your fine furs, your feline aristocats dangling on your arm. Your kitty cluster purr-oudly shoots off sideways winks, tails coyly flicking to big-time billionaires who yank levers on old-style slot machines.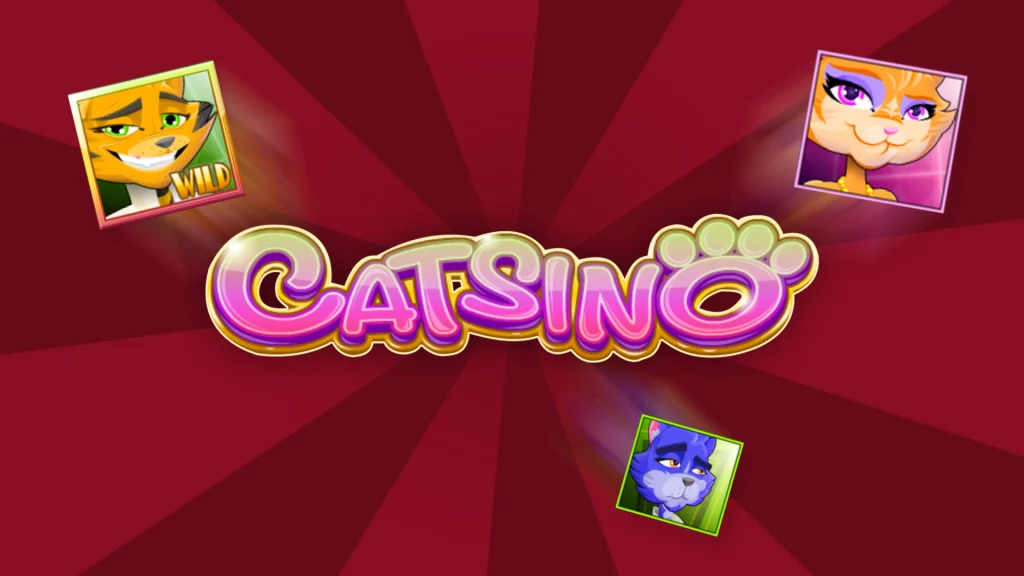 When a big-shot tomcat like yourself is in the house, your every whim is meticulously attended to. As the 5 reels start spinning, the Wild business mogul is falling all over himself to impress you, multiplying your wins by 3x.
Fat cats live for the thrill of a high-stakes game. When three or more scatter symbols invite you to step up, you hungrily comply and lap up 9 slots free spins with 5x multipliers.
For an even grander deal to stuff your wallet and glam up your finely tailored suit and gown, land three more scatters to trigger the luxurious 9 Lives Super Round with a 7x multiplier. Aaaaand scene. That's a wrap. A star is born!
---
Cafe Casino serves up over 250 real money casino games, including slots, table games, progressive jackpots, and hot drop jackpots! Play using your mobile or desktop at CafeCasino.lv – no downloads or apps required. Cafe is a best crypto casino, accepting popular methods like Bitcoin, Ethereum and more. Playing has never felt so rewarding!