All About Single Deck Blackjack vs Double Deck Blackjack
When players think of Blackjack, many don't realize that there's more than one way to play. In fact, there are more than a half-dozen Cafe Casino blackjack variations!
There's Classic, Single Deck Blackjack, Double Deck Blackjack, European Blackjack and Perfect Pairs, just to name a few. Each one offers a twist that makes it special, but in this article we'll be focusing on the difference between Single and Double Deck Blackjack.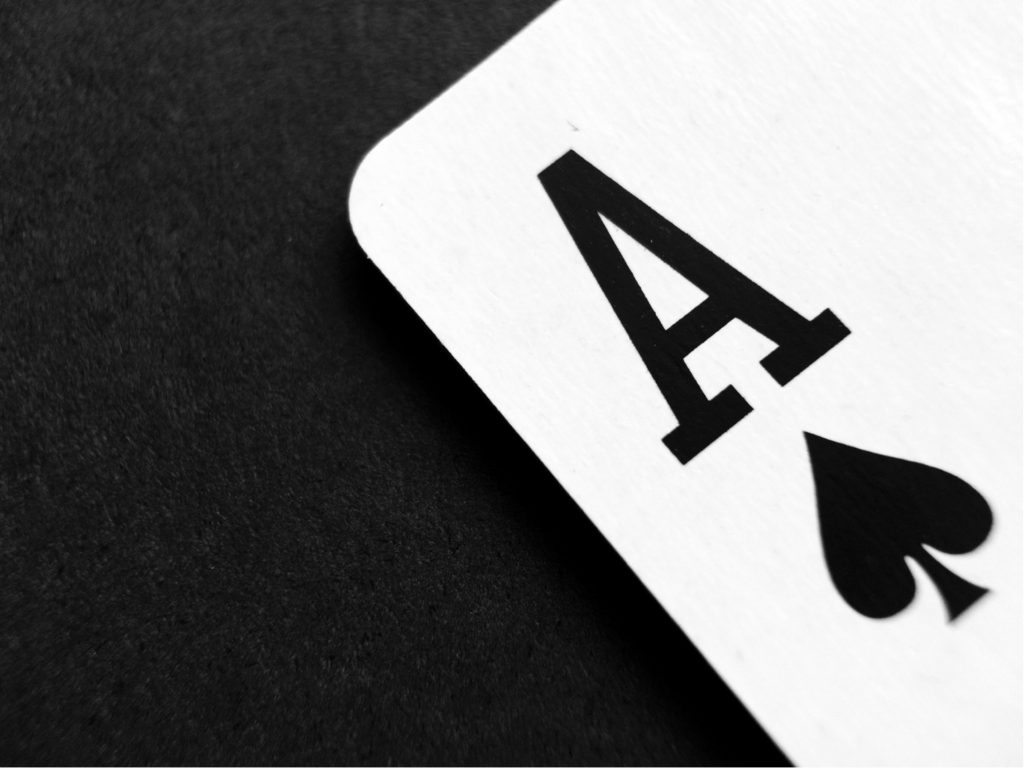 Once you have a feel for how these table games are different, you can find the one that you like the best and take a seat at the table (virtually, anyways!). Or, you can switch between them and play them both, depending on your mood and what kind of online blackjack strategy you're trying to follow. Either way, we'll make it easy for you and cover all you need to get started!
SINGLE DECK VS DOUBLE DECK BLACKJACK – WHAT'S THE DIFFERENCE?
Players familiar with blackjack know that a lot of online blackjack strategy revolves around bringing the house edge as low as possible. The house edge is a percentage that reflects a player's expected return over time when playing blackjack. In order to maximize returns from playing, optimal strategy has to be used for the particular online blackjack variation you choose.
A major factor in determining the house edge for blackjack games is how many decks are used. If only one deck of 52 cards is used (as in Single Deck Blackjack), it becomes easier to calculate how many high value cards are left in the deck, and thus to calculate the chances of busting, hitting a blackjack, or making other hands. When more decks are used (such as in Double Deck Blackjack, which has two), this counting and calculation effort becomes more challenging, as there are simply more high value cards available in the deck.
This strategy works in a land-based casino, but online blackjack games usually reshuffle after each hand. However, blackjack has generally a lower house edge than a lot of casino games, and that is already a win for you! (Plus, unlike in a land-based casino, our Cafe Perks and other promotion bonuses give you more for each play!)
SINGLE DECK BLACKJACK RULES
Of all the blackjack variations, Single Deck Blackjack is probably the most pure in the sense that only one deck of cards is used, which is how the game was first played at casinos and at home. This means that only 52 cards are in play as you try to beat the dealer to 21. For online blackjack, however, the deck is reshuffled after each hand.
For this game, the dealer hits on a soft 17, which means that if the dealer has an ace (having a value of 1 or 11) and a six, the dealer will take a hit. If the dealer has an ace showing, you can place a side bet to protect against them having Blackjack and Insurance pays 2:1.
If a player hits a blackjack themselves, the payout is 3:2, while other wins are paid 1:1. Plus, players can split up to two hands. There is no surrender option, and split aces receive only one card. These split aces cannot be resplit. Lastly, a split Ace and a 10-value card is not a blackjack.
Keeping these rules in mind, you'll be able to adjust your online blackjack strategy for optimal play.
Now let's switch gears and get into the rules of Double Deck Blackjack!
DOUBLE DECK BLACKJACK RULES
Unlike Single Deck Blackjack, this game is played with two decks of 52 cards each, for 104 total cards in play. These are reshuffled each round.
Importantly, the dealer in Double Deck Blackjack stands on a soft 17. The other rules described for Single Deck Blackjack still apply, so this is the main difference to keep in mind when comparing these blackjack variations.
HOW TO WIN SINGLE AND DOUBLE DECK BLACKJACK: TIPS ON STRATEGY
As you might imagine, the difference between the two games affects the house edge. For Single Deck Blackjack with a dealer hitting on soft 17, the house edge is lower than in Double Deck Blackjack with the dealer standing on soft 17. This of course assumes optimal online blackjack strategy, so players should review our introduction to blackjack, blackjack FAQ, and blackjack strategy guide if they haven't already started to learn the concepts found there. Once you've figured out the best way to play blackjack, you can start exploring the variations in our casino.
Another big strategy difference between the games will be the number of times you double down. Doubling down is when you double your original bet in exchange for just one more card – your third and final card. On a hard 8 in your hand, you should consider doubling down when the dealer shows a 5 or 6 in Single Deck Blackjack. When you're playing Double Deck Blackjack however, these shift and become hitting situations.
The main reason for the change in online blackjack strategy in general is that Single Deck Blackjack has fewer 10-value cards, so it's harder for you to go bust and for the dealer to make winning hands with low totals. If you and the dealer both have ten-value cards, this information is more valuable in Single Deck Blackjack because you only have 16 such cards in the deck available. In a situation like that, there would be 14 left in the deck to be deal.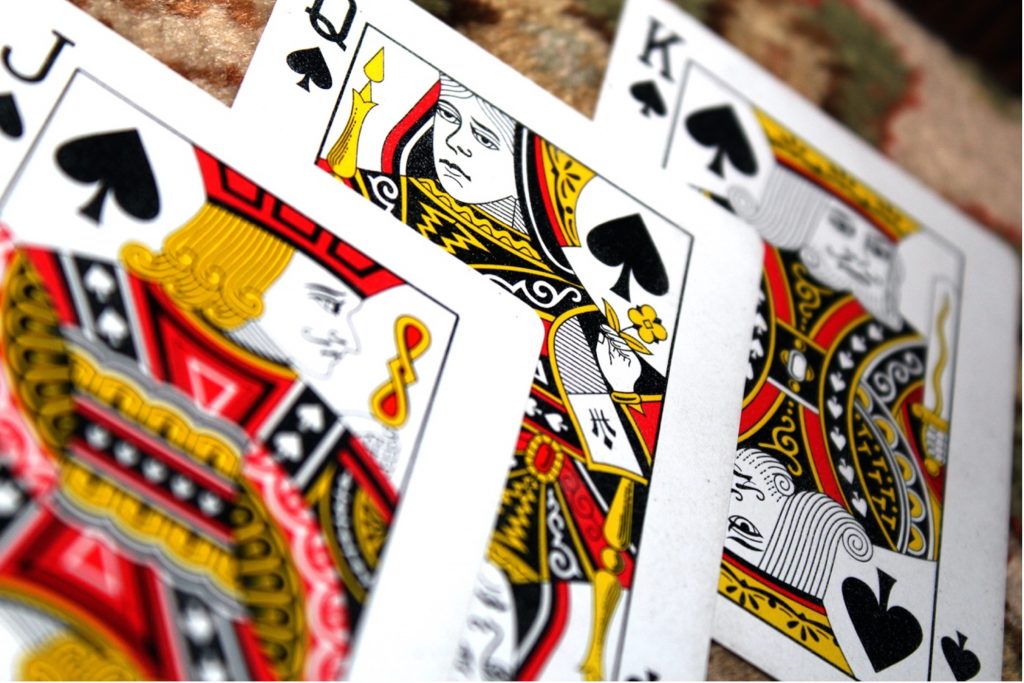 On the other hand, when you're playing Double Deck Blackjack, you now have 32 ten-value cards to keep track of. Knowing that two have been dealt leaves you with 30 to go. This has an effect on odds and online blackjack strategy.
SINGLE AND DOUBLE DECK BLACKJACK: WHICH IS BETTER?
Is one game better than the other? Well, it often comes down to preference. Single Deck and Double Deck Blackjack are quite similar when it comes to their rules and the play experience. We encourage players to dig into online blackjack strategy to understand the math and odds calculations that make the games different, so that they can adjust their decision making when it comes to standing, hitting, splitting, and doubling down while playing.
And as always, we wish you luck!
Cafe Casino Blackjack games can all be found here when you're ready to shuffle up and deal.