The Most Popular Cafe Casino Slots to Play Now
Cafe Casino slots features tons of variety. We've got slots games from the ancient world, the Far East, underwater, superhero comics, Native American mythology, and so much more. It's really all about what kind of mood you're in when you hit up Cafe Casino slots. But for some reason, there's a few slots that just seem to always grab people.
The most popular slots Cafe Casino has to offer are on this list. Check these out, pull the virtual slots lever, and you're sure to find a game that's perfect for your daily slots time.
Fairy Wins
These aren't necessarily the cute Disney kind of fairies. These are more the seductive, all-grown-up kind of fairies. Chests (treasure chests, folks) and potions (which hopefully you're enjoying there on your couch) can also be found on these Cafe Casino slots reels. There's a random progressive jackpot that players can win at any time, too, for huge real online games bonuses.
Get the Fairy word symbol on reel 1 and the Wins word symbol on reel 5 and the bonus game will begin. Players select their favorite fairy (one with white hair, sapphire hair, or ruby hair) for free spins with an increasing multiplier at one of the most popular Cafe Casino slots around.
CyberPunk City
In this new online slots game, the setting is the not-too-distant future, when everyone has cybernetic implants and the speed of life is even faster than today. Welcome to the neon-lit streets of Cyberpunk City.
The muscular cyborg expanding wild on reel 3 will help you earn more bonus cash, but you'll be watching for the Cyber and Punk symbols to appear on reels one and five of this Cafe Casino slots game to win you free spins with a multiplier. And that savage pink mohawk chick off to the left of the reels who's got her pistol raised while you play will deliver you a huge random progressive jackpot win if you're really lucky. This online games bonus is one of the bigger ones found at the slots Cafe Casino has to offer (over $60,000 in real money at the time of this writing!)
777 Deluxe
777 Deluxe is more of a classic online Cafe Casino slots game, with cherries, bars, and lucky 7s. Three scattered bonus symbols will get players into the bonus game. There, three bonus symbols will appear, giving you win multiplier bonuses of up to 250x! Mucho dinero!
Of course, the golden 777 symbol wins you our online progressive jackpot, which at the time of this writing is up over $47,000. If you land that, dinner's on you for a few years.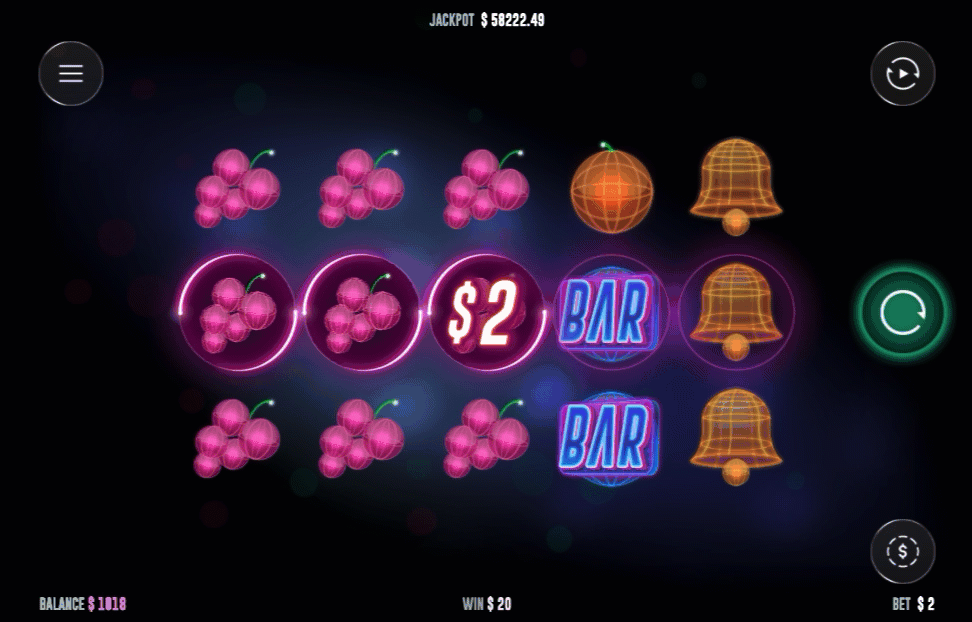 A Night With Cleo
Empress Cleo is hard not to click on, isn't she? The fertile Nile's got nothing on her.
It's a really relaxing atmosphere that this online Cafe Casino slots game offers, but if you need excitement, it's in the bonus game. Cleo offers a double or nothing choice of Lotus flowers, and players can pick one if they like. Each time you guess correctly, another article of clothing fades into the fog of the night, until Cleo has almost nothing left to hide, and you've doubled your money over and over.
Want to skip right to this bonus game? Hit the Gamble button in the lower right corner of the screen and you can play the bonus game for real money immediately, you cheeky bugger, you.
Goodfishes
Fan of mafia movies? This may be one of the most fun real online slots Cafe Casino has to offer.
In the waters off Manhattan, the Five Fishy Families control everything that swims. Spin the reels on this Cafe Casino slots game with personality, and ask to see "Frankie." If you get three of his scattered bonus symbols, you'll get to see his fish market stall. There's three unfortunate fish hanging there, each holding bonuses. Players can pick one to be sliced open for free spins with a multiplier, sticky wilds, all ways pay, and more fun bonuses, capice?
Cafe Casino slots players are spinning and winning at our most popular online games.
Come join us and play slots today!