Fall's Finest Treat: Irresistible Pumpkin Cream Cheese Muffins
October 4, 2023.
By Genevieve LaMonaca
Genevieve is a former private chef for Las Vegas's elite and currently the proud owner of a top-tier local catering company. In 2020, she began sharing her unique recipes and engaging tutorials on social media and her website, swiftly amassing over 2 million followers on platforms like TikTok, Instagram, and YouTube. She has been a notable Cafe Casino collaborator since October 2022.
As autumn graces us with its presence, one of the most delightful and iconic flavors of the season emerges – pumpkin. Pumpkin-themed treats fill the air with their warm, comforting aroma, and among them, pumpkin cream cheese muffins stand as a classic autumn and Halloween delight. These delectable muffins combine the earthy, sweet taste of pumpkin with the creamy richness of cream cheese.
Pumpkin and cream cheese are a match made in culinary heaven. The subtle sweetness and creamy texture of cream cheese perfectly complement the rich and slightly spicy notes of pumpkin. When these flavors combine in a muffin, they create a moist, tender crumb that tantalizes the taste buds and leaves you craving for more.
The main ingredient, pumpkin puree, gives the muffins their characteristic color, flavor, and moistness. The luscious cream cheese filling is nestled within the pumpkin muffin. When piped into the muffin batter before baking, it adds a delightful creaminess that balances the spices of the pumpkin. Baking this pumpkin cream cheese muffins recipe is an exciting process that fills your kitchen with mouth-watering aromas.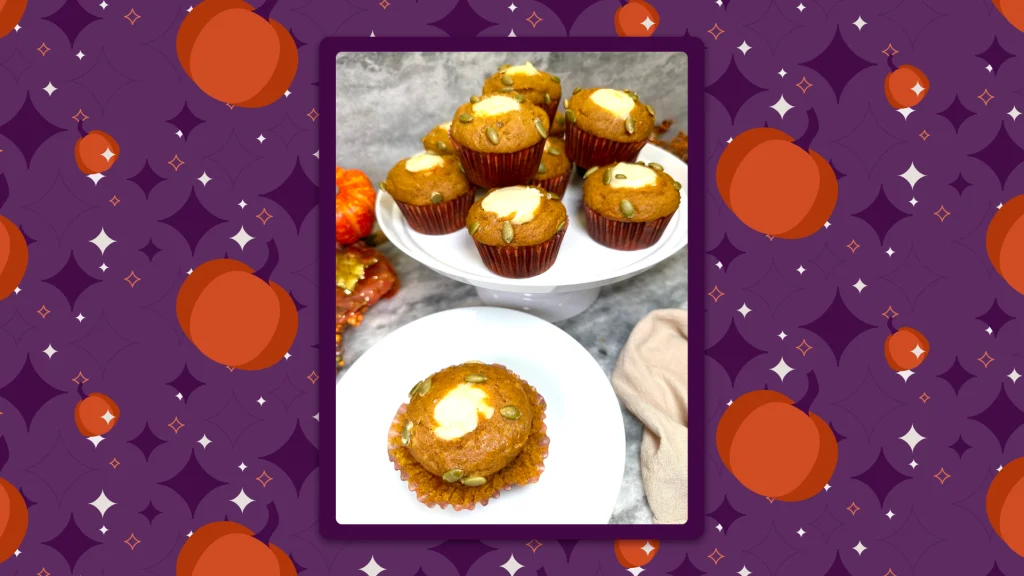 Whether served for breakfast, as a snack, as a dessert, pumpkin cream cheese muffins are bound to be a crowd-pleaser. They encapsulate the essence of fall and all its cozy flavors, making them a favorite during autumn gatherings, Halloween parties, or Thanksgiving celebrations.
And as you whip up these delightful muffins (which are very similar to the Starbucks pumpkin cream cheese muffin!), check out Cafe Casino for the perfect entertainment to pair with your treat! Dive into the season with our array of games, specially designed to match the autumn vibe. With hundreds of online slots, including Halloween favorites like Spin and Spell and Candy Monsta, you can enjoy a playful gaming experience as you savor each bite of your homemade muffins.
Pumpkin Cream Cheese Muffins Recipe
Muffin Batter:
Dry
1.5 cups flour
1/3 cup sugar
1/2 brown sugar
1 tsp baking powder
1/2 tsp baking soda
2 tsp pumpkin pie spice
1/2 tsp salt
Wet
1.5 cups pumpkin puree
2 eggs, whisked
1/4 cup melted butter
1 tsp vanilla extract or paste
Cream Cheese Filling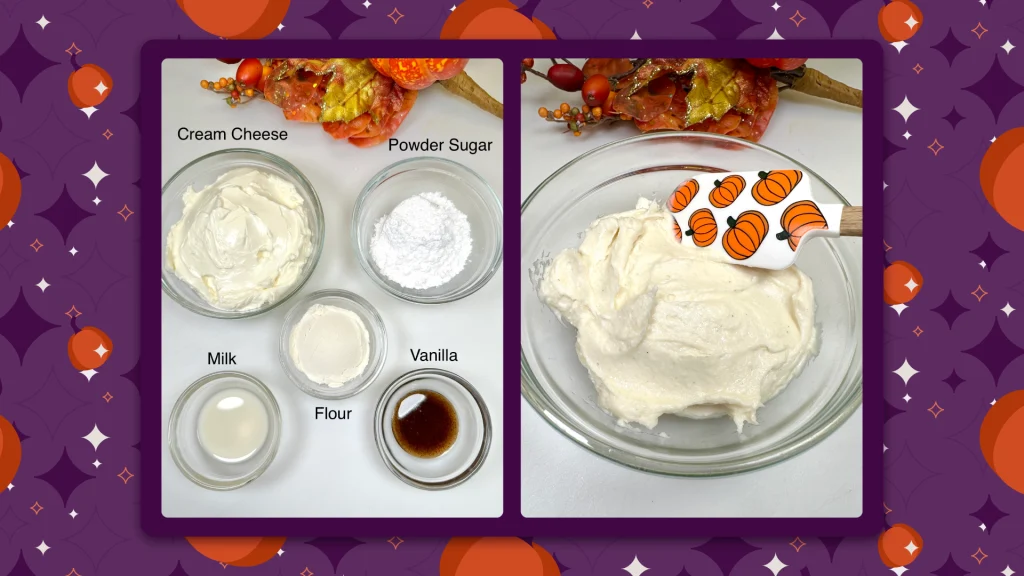 8 oz cream cheese, room temp
1/4 cup sugar
2 tbsp all purpose flour
1 tsp vanilla extract or paste
1-2 tsp milk
Topping
1/4 cup Toasted Pumpkin Seeds
Directions:
In a large bowl whisk together all dry ingredients (flour, sugar, brown sugar, baking powder, baking soda, pumpkin pie spice and salt). In another bowl combine all wet ingredients (pumpkin puree, eggs, melted butter and vanilla). Add wet ingredients into dry ingredients and mix until just combined.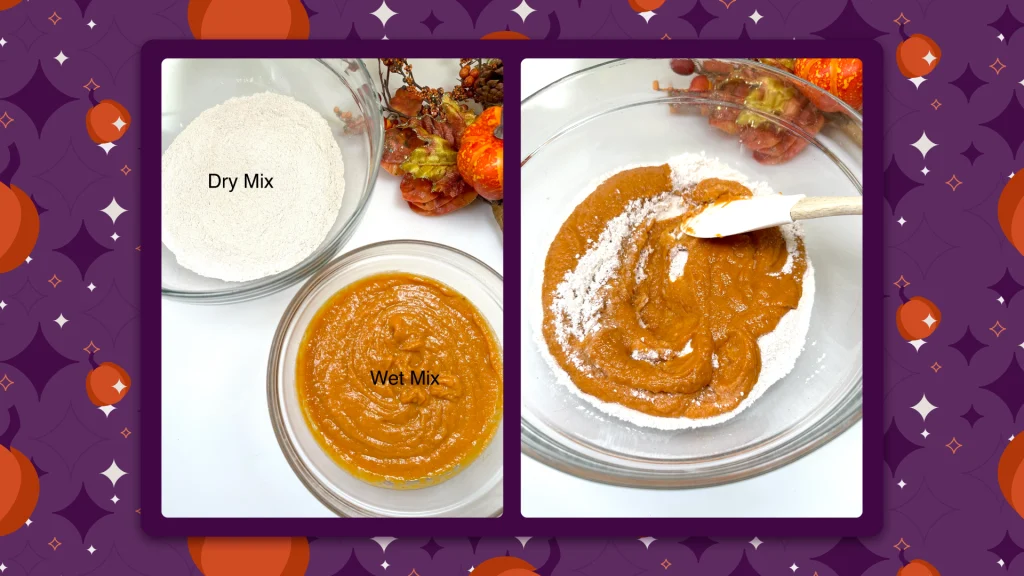 For the cream cheese filling, mix room temperature cream cheese with sugar, flour, vanilla and a splash of milk until fully combined. Add into a piping or resealable bag and snip off the tip or use a large round piping tip.
Line a 12 cup muffin pan with 12 muffin liners and divide batter evenly. Next place the cream cheese filled pipping bag halfway down into the muffin batter and squeeze until the cream cheese filling slightly overflows onto the batter.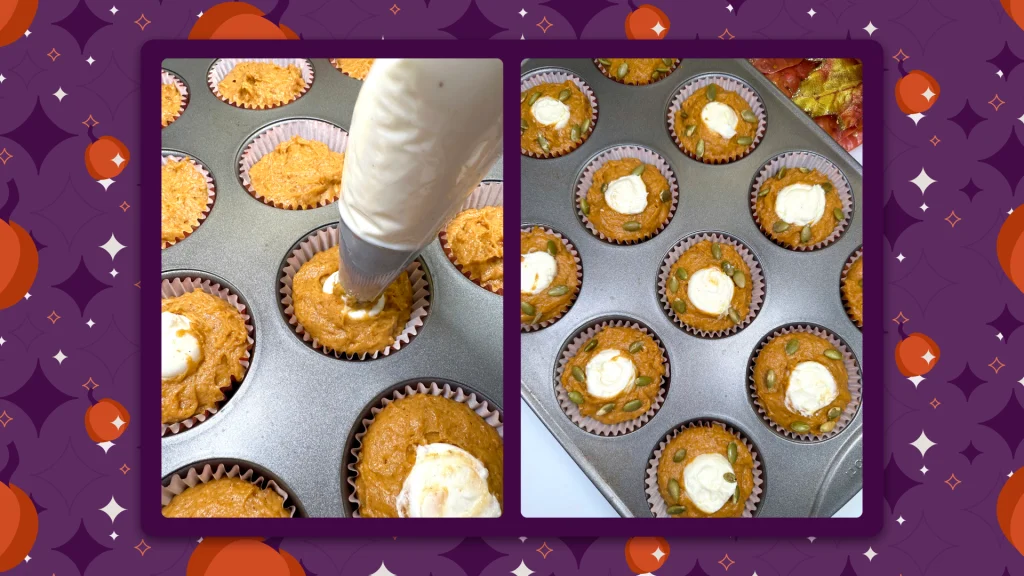 Sprinkle on toasted pumpkin seeds and bake in a 350 degree oven 20 minutes.
Pumpkin cream cheese muffins are a true embodiment of the autumn and spooky season, capturing the flavors and warmth that this time of the year brings. The combination of spiced pumpkin, creamy cream cheese and crunchy toasted pumpkin seeds creates a taste sensation that is hard to resist. So, as the leaves turn, the Halloween decorations appear and the air crisps, indulge in the delightful experience of baking and savoring these delicious pumpkin cream cheese muffins, and let the spirit of fall fill your home with joy and warmth.
See more recipes from Chef Genevieve:
• Pineapple Upside-Down Cake
• The Best Shrimp Cocktail
HAVE MORE FUN WITH CAFE CASINO
After you've baked this delicious pumpkin muffin recipe, dip into some more fun by visiting us at Cafe Casino! Our online casino serves up over 400 real money casino games, including slots, table games, progressive jackpots, and Hot Drop Jackpots! You can play using your mobile or desktop at CafeCasino.lv – no downloads or apps required.
Getting started is easy! Cafe is a best crypto casino, accepting popular methods like Bitcoin, Ethereum and more. Playing has never felt so rewarding!