Getting Started with Bitcoin in 3 Easy Steps + Bitcoin Perks!
For years, Bitcoin has seemed like a new and mysterious thing. It's something that only "computer people" really know about. But in reality, it's actually pretty simple to get started using Bitcoin. It's just like any other kind of money, really. In fact, if you've used a credit card for online shopping before, you already understand how to use Bitcoin. No, really!
There's also a ton of advantages to using cryptocurrency, especially at a Bitcoin casino like ours. The transfers are way faster than with traditional credit cards, and they're also more secure. In addition, they can help you get a nice Cafe Casino Bitcoin bonus (or two, or three).
Let's talk about the three easy steps to get into our "crypto casino." If you want to learn more, our Bitcoin help articles should make everything clear.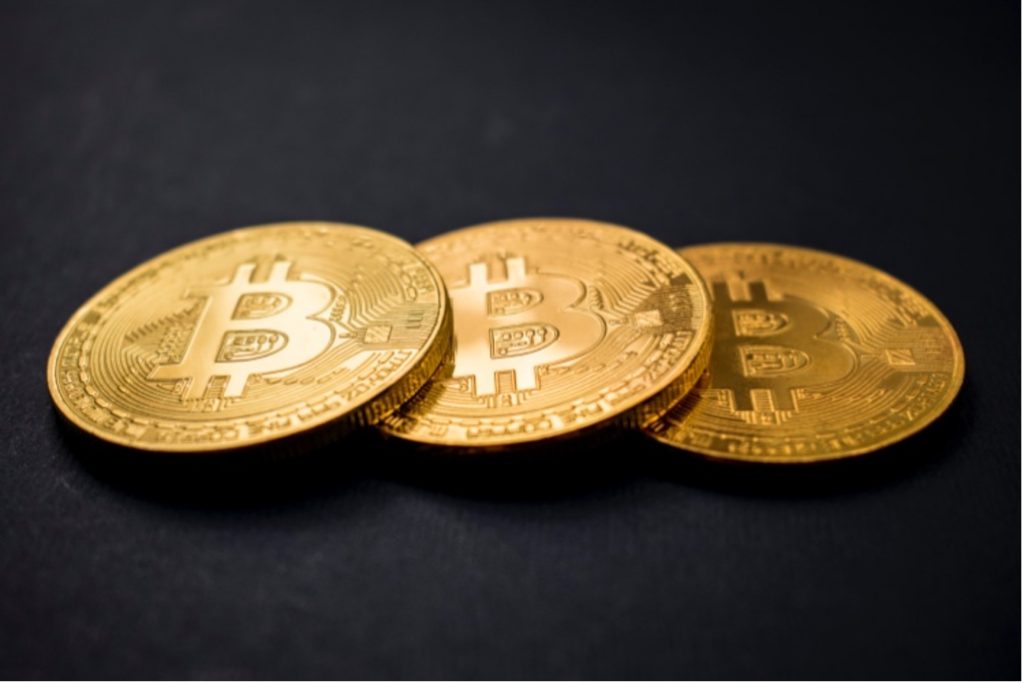 Step 1 – Create a Bitcoin Wallet
The first step to becoming a new Bitcoin casino player is to create a digital wallet. Much like your real wallet, your digital wallet will hold your Bitcoin. For many players, a simple mobile app like Exodus is the most popular choice, although CryptoVantage may offer other recommendations if you want options.
Step 2 – Purchase Bitcoin
Now it's time to buy some Bitcoin from a service called an exchange. A list of reputable exchanges like Coinbase can be found here. Think of it like going on a trip and exchanging your currency for the local kind. When you're becoming a new crypto casino player, the local currency is Bitcoin.


Step 3 – Deposit Bitcoin
Once you've purchased some Bitcoin, you can now transfer it from your exchange account to your digital wallet that you setup in step one. From there, you're ready to deposit it to your Cafe Casino account and become a true Bitcoin casino player.
It's most convenient to use two devices for this process. From your Cafe Casino login at your computer, head to the deposit section, and select Bitcoin. This will generate a new address for you to send your Bitcoin to, as well as a scannable QR code that can save you from having to copy the address. Inside your digital wallet on your mobile device, press Send. Then, scan the QR code, enter the amount of Bitcoin you want to send and confirm the transaction.
Your Bitcoin will arrive in your Cafe Casino account in less than 15 minutes. It's a lot faster and more reliable than a credit card transfer, and we haven't even gotten to the best part – the Cafe Casino Bitcoin promotion!
Cafe Casino Bitcoin Bonuses: Get Rewarded for Using Bitcoin
Aside from the delays and transactions that are outright denied, credit cards also charge fees for cash advances, currency exchanges, and other services. Crypto casino transfers don't have large fees like this. There are sometimes nominal transaction fees, but these are minimal compared to the high fees of credit card transfers.
And you miss out on our best Cafe casino Bitcoin bonus: the Welcome Bonus! We will match your deposit with 350% of your Bitcoin deposited, providing you with bonus money up to $2,500! It's a ton of free real money that you really don't want to miss when you're trying to take advantage of every Cafe casino Bitcoin promotion you can find.
This gives you a lot more money to level up your Cafe Casino Perks rewards, too. For every dollar you wager on qualifying games (like specialty bingo game and slot games), you get a certain amount of Perks Points. These Perks Points can be redeemed for real money, and the higher your Perks level, the better your conversion rate. Being a Bitcoin casino player really pays!
Bitcoin also can help you make the most of our Referral Bonus, too. When you refer a friend and they open a new account with at least $20, you get $100 as a bonus. If they make their deposit with Bitcoin, however, you get an extra $25 on top of that! This bonus is unlimited, so no matter how many referrals for other players you provide, you can keep getting paid.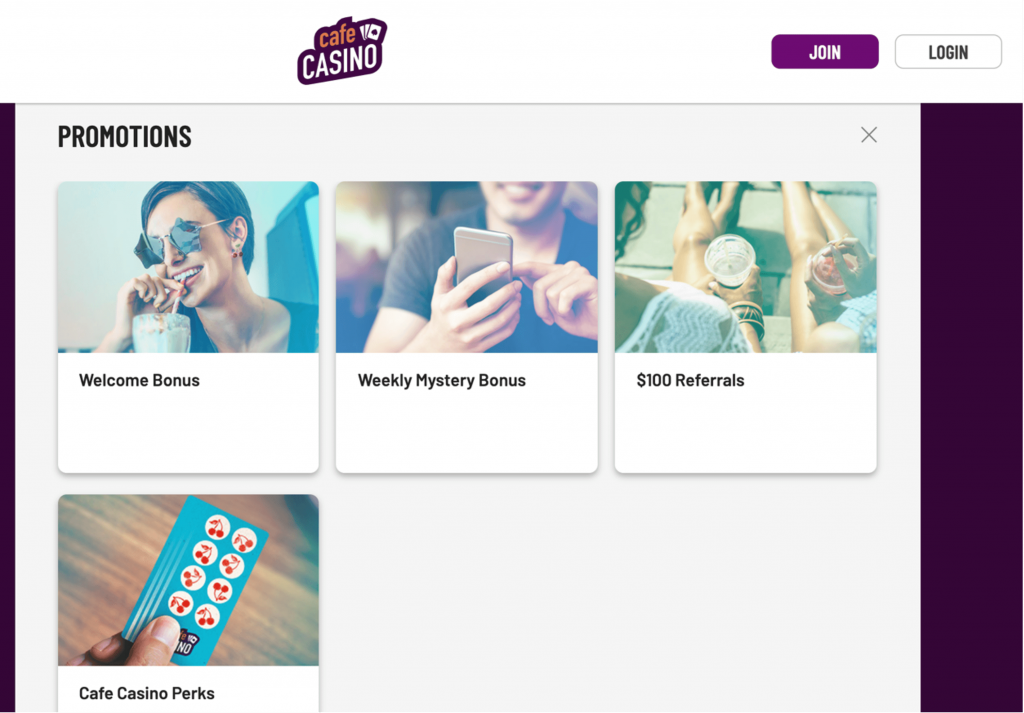 Benefits of Using Bitcoin to Play Casino Games
Not only can you get a nice Cafe Casino Bitcoin bonus when you become a crypto casino player, but you get much faster transfers, as we described above.
Players also get access to special minimums and maximums. Ordinarily, if you want to make a withdrawal by check, you have to withdraw at least $50. For Bitcoin casino players, you can withdraw as little as $10. And instead of a $2,000 standard withdrawal maximum by check, you now can make a Bitcoin withdrawal of up to $2,500, or even $3,000 (for VIP players).
Pretty much everything is better with Bitcoin – from convenience, to security, to our best Cafe Casino Bitcoin promotion, you're going to have a much nicer time as a player when using Bitcoin. It was invented to be a fully modern currency for the Internet age, and more and more, we're finding that it's a superior option that puts traditional payment methods to shame.
It's your money; use it how and when you want, right? That's the power of Bitcoin for our players. And if you're new to cryptocurrency, that's no problem. It might be intimidating at first, but with a little bit of familiarity, you'll see that it's just another form of money – a universal currency that's accepted around the world.
Have questions? Visit our Bitcoin Help Center page to get started!
NOW ACCEPTING TETHER
Big news, Bitcoin fans! Cafe is bringing you yet ANOTHER awesome crypto deposit and withdrawal method: Tether (USDT!).
Tether is the #1 stablecoin worldwide, because it's pegged one-to-one to the US dollar. This super-convenient method gives you the perks of using crypto without any of the price fluctuations. It's reliable, secure and stable – how great is that?