Shake n' Bake Things Up with 6 Unique Thanksgiving Dishes
We're not too far out from everyone's favorite annual feast: Thanksgiving. Falling this year on November 23rd, it's now close enough to inhale its aroma; which means food is on the mind! Ingredients like turkey, potatoes, green beans, and pumpkin puree are flying off the shelves in every grocery store while home chefs prepare for the traditional Thanksgiving dinner staples.
But – perhaps this year could be a little different.
Thanksgiving food is an opportunity to let culinary curiosity take the stage. Cooking will happen regardless, so why not explore new flavors? You might even redefine some of your Thanksgiving dinner traditions.
These unique and unconventional dishes will never replace the old faves, but they can tug at our taste buds for an added kick of creativity.
Put the turkey baster aside for a second, and see if there's room for one or two of these unique Thanksgiving dishes on your table this year.
Tofurkey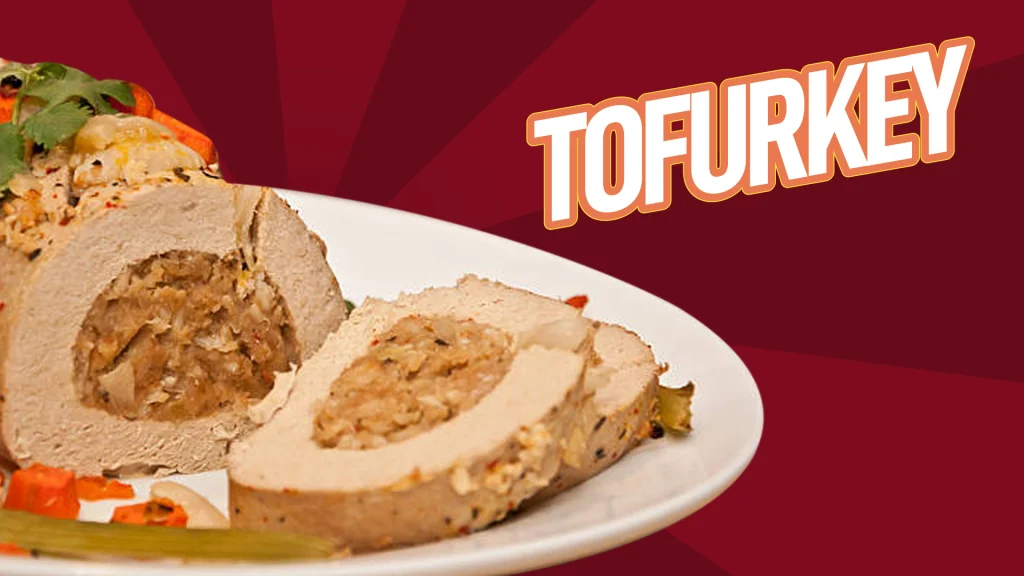 Tofurkey is a tantalizing escape from the culinary norm. It's the rebel main course of Thanksgiving dinner that lets the vegans, vegetarians, and flexitarians have all the guilt-free fun. You can think of it as a tofu-based roast with a slightly nutty taste, but it's still got that cozy, homey vibe you crave during the holidays.
To make a good tofurkey, it's all about the right blend of herbs and spices in the marinade like sage, thyme, and oregano. Shape extra-firm tofu into a roast, then encase it in seitan or dough. Roast to a golden, crispy finish with the center still tender.
Wild Rice and Mushroom Stuffing
While traditional stuffing is made primarily from cubes of bread, the heartier, health-conscious cousin is made with wild rice and mushrooms.
The unique texture of the rice makes for a surprisingly chewy feel which is a pleasant change from the soft and moist texture of classic stuffing, topped off with a nuttier, earthier taste to savor.
Sauté the usual onion and garlic, then add sliced mushrooms and cook until they're tender. Add cooked wild rice, fresh herbs, and seasonings, and bake until it's hot and slightly crispy on top.
Don't be surprised if your guests request wild rice and mushroom stuffing as the main course in another post-holiday gathering!
Pumpkin Curry
Pumpkin curry features tender chunks of pumpkin swimming in a lush, creamy coconut sauce, spiced up with turmeric, cumin, and a little kick of chili. We're talkin' sweet, spicy, and all-around delicious.
A unique dish like pumpkin curry at your Thanksgiving dinner table adds a south Asian flare that's pretty easy to harness.
Sauté onions, garlic, and ginger in some oil, throw in the spices, then add your pumpkin chunks. Let it simmer away in a coconut milk hot tub until they're tender and bursting with flavor.
Mashed potatoes? Mashed potatoes who?
Sweet Potato and Black Bean Salad
For another worthy switch-up (or addition!) to classic Thanksgiving side dishes, add the sweet potato and black bean salad to your lineup for a protein-heavy complement to the main.
Roasted sweet potato chunks are loaded with natural sweetness and they pair nicely with black beans.
Roast them for 20-30 minutes (toss it in with the Brussels sprouts, because why not?). Then team those tender bad boys up with black beans, a zesty lime vinaigrette, fresh cilantro, and a sliver or two of red onion for extra punch, and it's practically a tropical vacation on your palette.
Honey-glazed Ham
Make way for the real MVP of the holidays: the ever-appreciated Honey-glazed Ham – it's not just for Christmas!
This flavorful powerhouse is a sigh of relief for home chefs who could use extra time on cooking day. The holiday ham is a pre-cooked ham, and all that's needed from you to complete it is a twirl in your apron and a magical touch.
You start with a fully cooked ham, score the top, and brush it with a honey and brown sugar glaze. Pop it in the oven for a quick roast, and you're done with a sweet, smokey, and mouthwatering main course before the guests have finished their first round of Thanksgiving cocktails.
Bacon Bourbon Brownies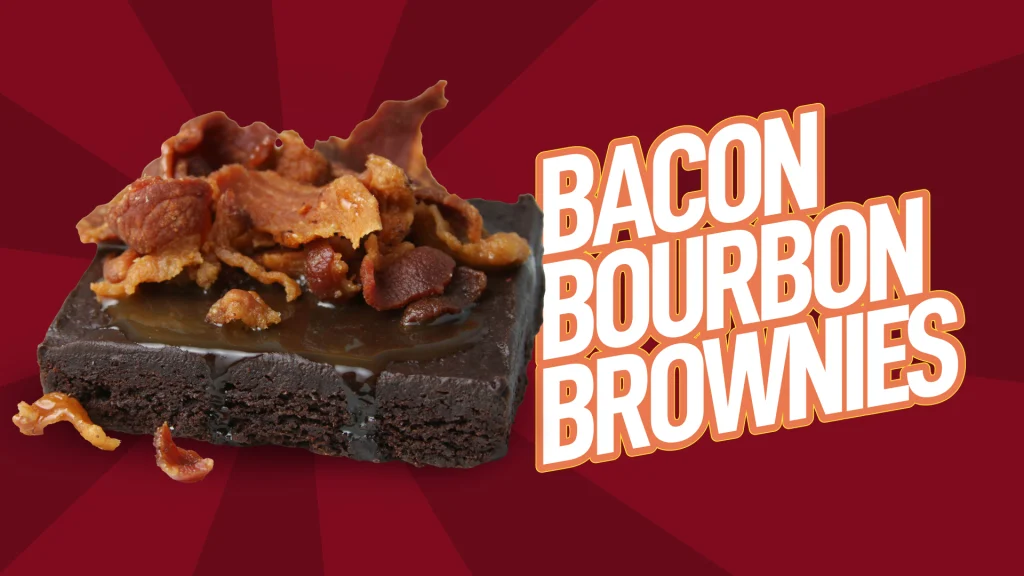 Whoever said bacon didn't have a place in dessert never tried bacon bourbon brownies. Warning: these are not your grandmother's brownies!
These decadent square morsels are the perfect blend of sweet, salty, and a dash of rebellion to keep you on your toes.
Making up this unique Thanksgiving dessert is easy: mix up a batch of regular brownie batter, toss in crispy bacon bits and a splash of bourbon, and bake the ensemble until they're gooey and chocolatey, and you can barely stand waiting until after dinner to have one. Go ahead, sneak a bite. We won't tell.
Cafe Casino is the Best Online Casino
Pull up a seat! Cafe Casino has hundreds of online slots and table games ready to consume. And, all the best servings always start with the right ingredients.
Begin your gameplay by depositing with crypto. Cafe Casino is a crypto casino. That means, by depositing and withdrawing with any supported crypto, you can reap all the benefits. Your bonuses are bigger, the fees are negligible, and the transaction times are about as fast and satisfying as that honey-glazed ham.
Share your gaming enthusiasm with your friends like a festive meal. If you refer a friend or two or even a hundred, we'll whip you up a bonus per person for who joins. Take a minute to digest that...
No matter how many game wins you consume, there will always be room for the dessert of jackpots. With Cafe Casino Hot Drop Jackpots, there are three jackpots that are required to drop by certain times. The most popular is the hourly jackpot which must drop every 60 minutes, which means you could be livin' it large with a huge win by the time the tofurky is done in the oven.
The table is ready for your bets and the games are primed and plentiful. It's time to step up and get your fill.