Unwrap these Holiday and Christmas Slots
It feels like only yesterday you were sipping hot cocoa or eggnog by the Christmas tree. And already, the sound of Mariah Carey's "All I Want For Christmas" rings out in every supermarket, shopping mall, and coffee shop.
Christmas is back, right on schedule, for another round of cheer, and we're beaming with jolly excitement to see what's under the Cafe Casino tree.
Last year you may have received a new set of earbuds, a couple of gift cards, and a bath set or two, but this year is going to be special: we have a Santa sack full of Cafe Casino slots to play in December with your name etched on each tag. Guess you'll be busy unwrapping them all season long.
Inside, you can reveal free spins, multipliers, and other eye-popping gifts for your Cafe Casino player account (ho-ho-hint: jackpots).
These games come with complementary extra cheer to lift your seasonal spirit, so get ready to sleigh it with these Christmas slots.
Reindeer Wild Wins XL
Reindeer Wild Wins XL is what happens when you combine a fantasy tale of winter huntresses chasing reindeer and a pristine snowy landscape ideal for a snowball fight. If you ever wondered what Rudolph gets into when he's not working on the sleigh, this is it.
The snow is falling steadily over 1,024 ways to win. It may be deep enough for a snow day, but it'll never fully bury the free spins which can reach up to 25, nor the Wild multipliers which can stack up to 64x your bet.
To get a better feel for how the reindeer run, the huntresses hunt, and the multipliers multiply, check out our Reindeer Wild Wins XL slot game review for the full chilly details.
Snow Wonder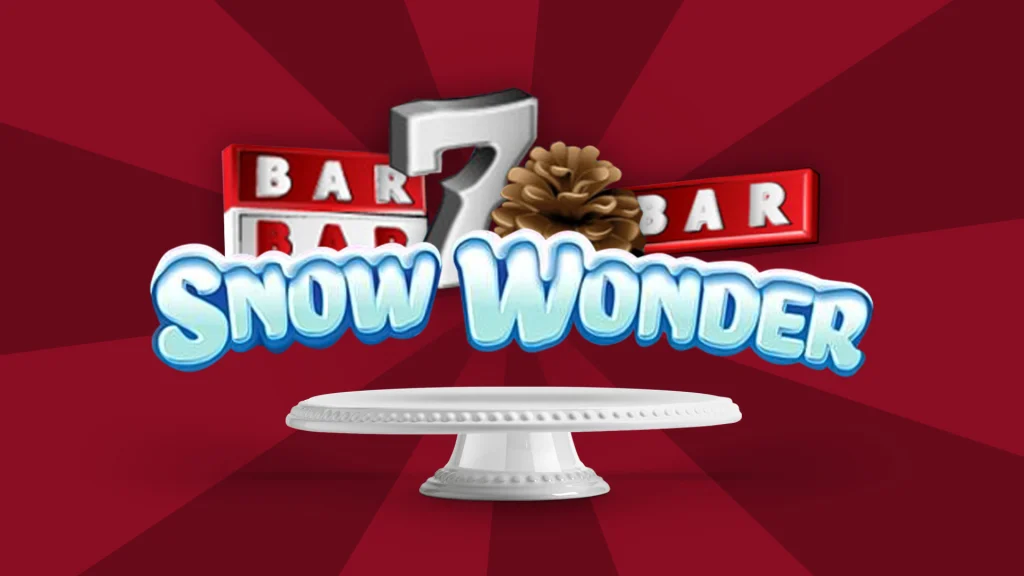 Snow Wonder has a classic 3-reel, 1-line setup, one simple rule, and every Christmas icon known to mankind. It's snow-wonder this game is such a mega seasonal hit.
Against a backdrop of unblemished white forest landscape where pine trees collect snow, a freshly built snowman shows off a snow-and-tell tale of mistletoe, pine cones, silver bells, 7s in silver, red, and green, and multiple levels of bars. Rest easy with this game, because you only need to match three symbols across 1 payline to see a slots prize.
It's chilly out there. When you're done, try some online slots to warm you up and dethaw your fingers.
Mythic Wolf
The skies get dark in December earlier than before, and the air has a crisp, wintery edge that can catch your breath. You can hear a Mythic Wolf howling in the distance.
Lucky for you, you can meet this wolf from the comfort and warmth of your house, cozied up with a cup of hot cocoa and your phone or computer. He seems to be howling the praises of Wild multipliers up to 10x, a free spins Super Round, and a Lunar Phase bonus round.
Then again, the wolf's cries may be for something else entirely. Cafe Casino is a Bitcoin casino which is enough to stir creatures big and small. That's because, with Bitcoin, you're gifted with the biggest benefits like larger bonuses and fewer fees, all while transferring USD to your account.
Santa's Ways Hot Drop Jackpots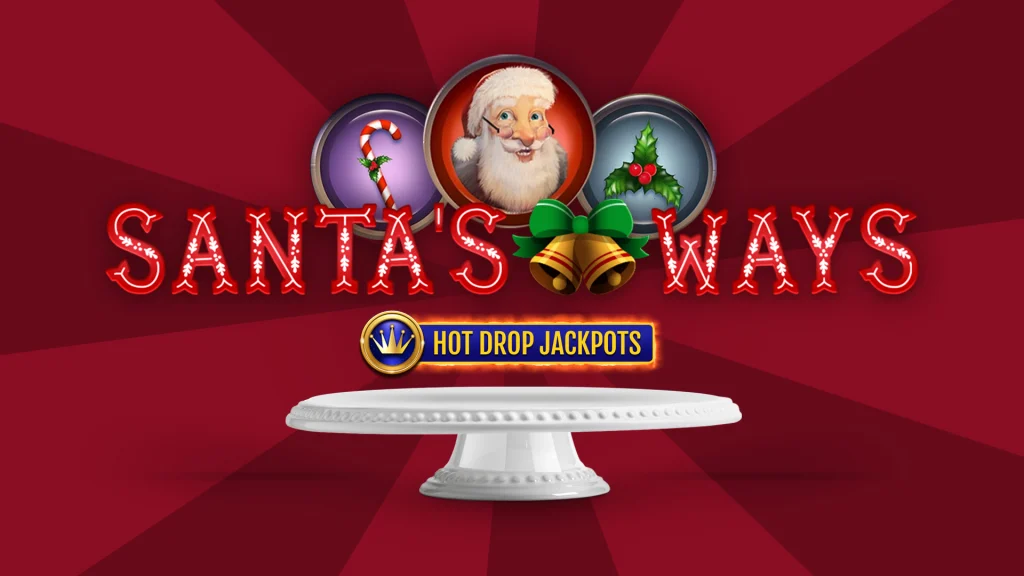 If you thought Christmas last year was memorable with a new iPhone or hand-knit scarf, just wait until you see what's in store for you in one of our best holiday season slots.
In Santa's Ways Hot Drop Jackpots, the "way" that Santa wishes is for you to wake up on Christmas day to 243 ways to win, tumbling reels, random expanding Wilds, and up to 25 free spins with progressive multipliers, all while gazing upon a charming Christmas tree, cackling fireplace, and gifts wrapped in gold.
This slot holds another key to having the happiest holiday: Hot Drop Jackpots. At set times, a jackpot is required to drop for a lucky player, triggered by three crown symbols on the reels. And, since you've been so good this year, it just might be you.
Shopping Spree
Togetherness and gratitude are the virtues of the season, but let's keep in mind: shopping is a big part of the season too. Nothing makes someone more grateful than admiring diamond jewelry and a progressive jackpot in the light of the Christmas tree. Oh, you shouldn't have.
Starting on Black Friday and continuing all through December, Americans will hit the streets and the online shopping sphere for the ultimate Shopping Spree of holiday wares.
Prizes fly off the shelves with diamond necklaces and designer shoes, handbags, and perfumes, and three Dollar Symbols that award the Big Money Scatter bonus.
If you can't decide on what to buy for that special someone, a diamond ring is always a safe bet. In fact, why not buy five? If you gather them up on the max bet, you win the progressive jackpot which regularly sits pretty in the millions. No joke!
Crazy Christmas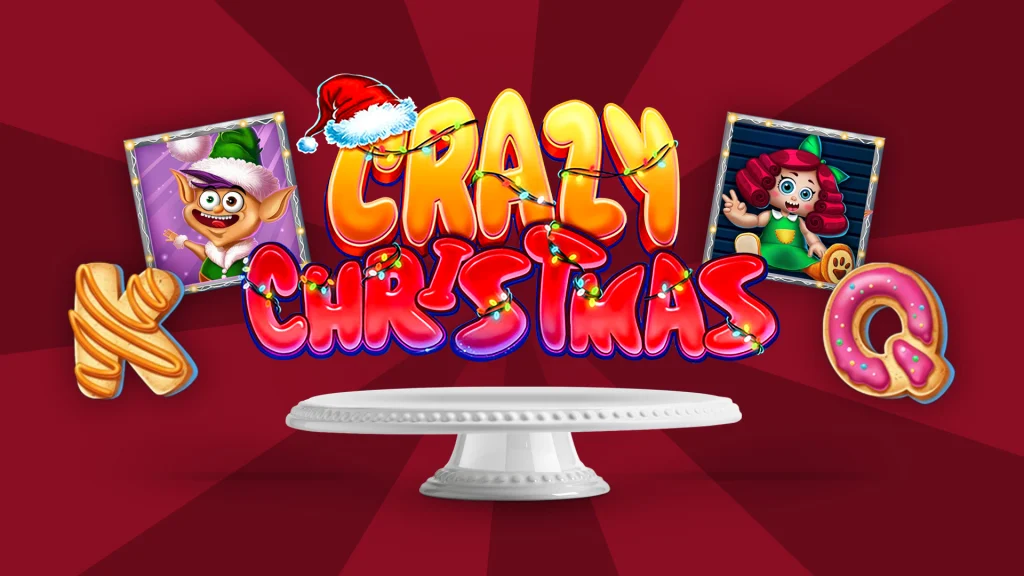 Here's what we know about the North Pole: Santa lives there, the elves make toys, it's cold as all get-out, and young Charlie visited once in The Santa Clause.
In the Crazy Christmas slot, we see the North Pole in a whole new polar light and proof that the evolution of slots games has come a long, long way. Needless to say, it is utterly cray-cray.
Taking place at Santa's workshop, you're responsible for building toys. If you do a good job and don't screw the doll's head on backward, the head elf will land on reel 1 and press a big red button on reel 5 to award you with up to 25 free spins with a progressive multiplier.
If you've been really nice according to Santa, you might unwrap the progressive jackpot at random. That makes for a very Merry Christmas, indeed.
Gift Rush
Christmas morning is about one thing and one thing only: the rush for gifts. Try not to tumble down the stairs!
This year's Gift Rush is a classic Christmas with 3 reels and 3 rows, and three magical elves who subbed for Santa to drop off the gifts. Three of them trigger a bonus game.
That's when Christmas Day comes to life. Take your pick from five wrapped gifts to reveal a multiplier up to 499x your bet. If it's Christmas Eve and you can't possibly wait another day, use the buy bonus feature to skip ahead and open your gift right away.
Before you clean up and move on to the cooking, check your stockings. We've left a referral bonus stuffed inside. It's all yours after you refer a friend to join Cafe Casino. The number of referrals is unlimited, so channel the festive spirit and invite as many as you want!
There's something special about the Christmas season that's incomparable to any other time of the year. Everything from the weather to the decorations to the music points to merriment, especially with these Cafe Casino slots to play in December. Shake 'em up, rip 'em open, and cherish the online slots prizes that are waiting inside!