Understanding Slots Games – Features, Symbols, & Paylines Explained
Slots games are colorful and exciting, but if you're new to modern slots games, things can be a little intimidating and overwhelming at first. The good news is, with a little practice and a few tips from this article, you'll understand everything pretty clearly and know exactly how to win at slots. They're not as hard as they might look!
Below, we'll discuss how wilds work, how to get free spins, what multipliers do, what symbols mean, and lots more. And the best part is, you don't have to wager a single dollar before you're ready. All Cafe Casino slots feature a free practice mode that lets you spin as much as you want before playing slots games for real money.
For now, let's learn more about a few of the features from our slots games so that you'll be ready to spin and win.
1 – WILDS
The basic idea behind wilds when you play Cafe Casino slots is pretty simple – they can substitute for any other symbol. So if you're trying to make a winning line across by matching a particular symbol, and there's a wild in that line, the wild will substitute for the matching symbol to help you complete a payline.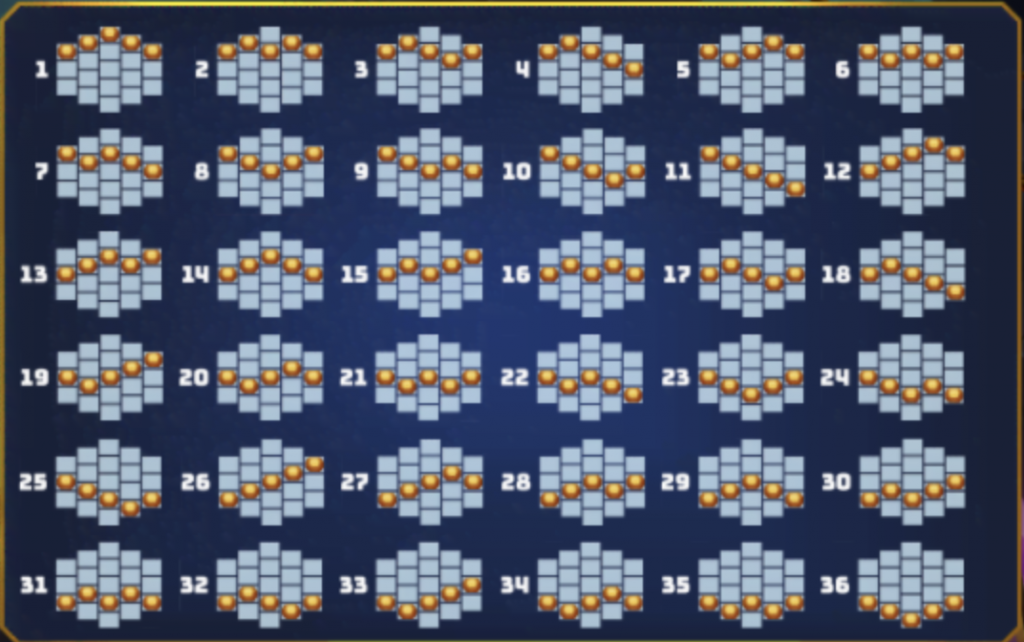 For those who don't know, a payline is a line where, if you have matching symbols, you get slots payouts. In traditional slots games in old school casinos, the payline was the center horizontal line going straight across the reels. Matching symbols in that line got you paid. For modern slots games, the idea is the same: get matching symbols in each spot along the line and you win! Most Cafe Casino slots allow you to win on multiple paylines. Here's an example from Wild Diamond Miner, showing its 36 paylines:
Your slots payouts will also increase with expanding wilds, which are wild symbols that expand to take up an entire reel, increasing the number of paylines affected and substituting for any symbol needed for slots payouts in those paylines. Stacked wilds are similar, but they are "taller," taking up multiple spots along the reel right from the start.
Wilds can also take a variety of other creative forms. In the Wild Diamond Miner slots game, for example, wilds are like TNT, exploding to clear space and allow other symbols to drop in. If you want to win at slots, wild symbols can be a huge help.
2 – FREE SPINS
Free spins are one of the best ways to boost your slots payouts. For normal spins, you need to wager some money and then spin the reels. When you trigger free spins at Cafe Casino slots, however, you get a set number of extra spins without having to wager additional money. You get all the winnings without any of the costs!
During free spin rounds, you may enjoy multipliers on your slots payouts, and can even retrigger more free spins, if you're lucky. There's also the ability to unlock bonus games and mini games, which we'll talk about below. Free spins are easy winnings boosters, and pretty much all players love them.
3 – MULTIPLIERS
Put simply, multipliers multiply your winnings and slots payouts. When you have a winning payline worth $10, for example, a multiplier of 2x will double the win to $20, a multiplier of 5x would turn it into $50, and a multiplier of 10x would turn it into $100.
Because there are so many different kinds of Cafe Casino slots, multipliers can appear in a variety of ways. Some will show up in a payline, others will be triggered by special symbols, and others will apply to wins during free spins or bonus rounds. Slots games like Gods of Luxor have creative multipliers like the Wheel of Gods, which lets you spin for a multiplier of up to 100x when you trigger it.
If you want to know how to win at slots, you'll definitely want to keep an eye on available multipliers. They boost your slots payouts quite a bit!
4 – BONUS GAMES AND BONUS ROUNDS
For many Cafe Casino slots games, this is the best part! There are tons of games with fun bonus games and bonus rounds that are sometimes purely luck-based, while others let you pick and put the control in your hands.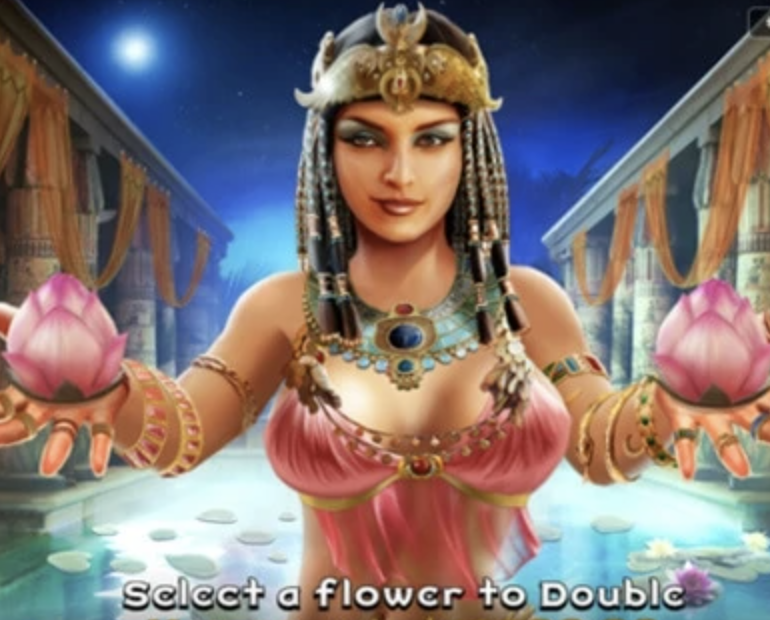 For example, the bonus game from A Night with Cleo lets you pick a flower for a chance to double your winnings:
Codename: Jackpot will have you picking laser sides in an effort to get to a big win.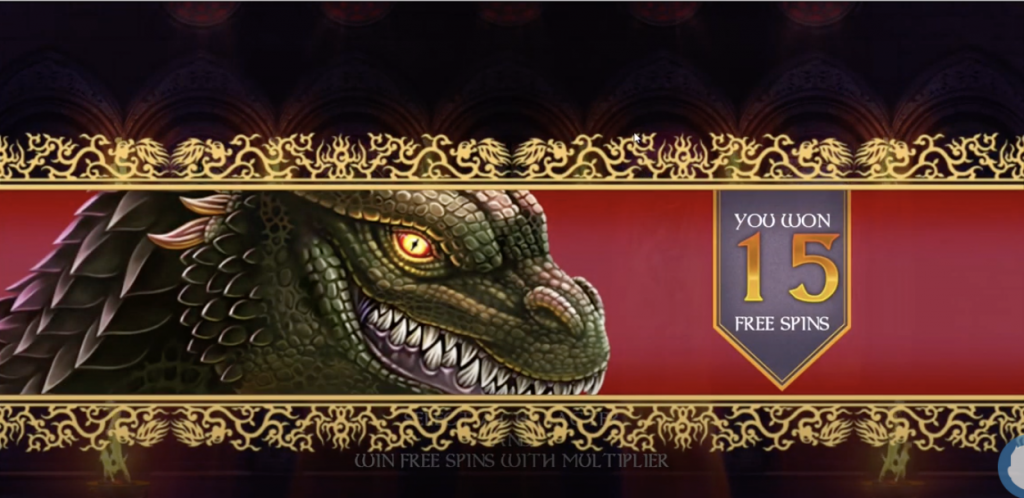 For Dragon's Siege, if you get a bridge and gate symbol on reels one and five, you'll be invited into the castle to select your champion. Each character reveals a different number of free spins.
Spins and wins are lots of fun, but the real excitement comes from bonus rounds, mini games, and progressive jackpots (if you can manage to win one). Every so often, if you keep playing slots games, you'll find yourself in a bonus round winning a big real money prize. If you're a player who lives from bonus to bonus, you're not alone. The thrill is real!
5 – HOW TO MAXIMIZE PAYOUTS WITH SLOT GAMES
The most basic tip to maximize your slots payouts is this: the more you bet, the more you can win. In fact, some games like Shopping Spree only offer progressive jackpot eligibility to players that are wagering the maximum bet.
Another good tip is to review the game's rules before you dive in. You can find the icon often in one of the corners of the game screen. In the example screen below, it's three white lines in the bottom right of the image.
When you click that, you can read everything you need to know to learn how the game works, including what each symbol means, what the paylines are, and the pay tables for the game (these tell you the amount of money you win for each set of matching symbols). You'll also find the rules for any bonus games, as well as the function of any special symbols like wilds or special feature triggers.
If you want to know how to win at slots, it all starts there.
Of course, if you're not in a reading mood, you can always start with practice mode. There, you can get a feel for a game just by spinning the reels and seeing how things play out, with no risk. You don't have to wager any real money in free practice modes – it's just a demonstration that lets you learn how the buttons work and what real outcomes look like.
That way, you can maximize slots payouts when you play the game for real. Ready to play Cafe Casino slots games?