6 Super Easy Games that Anyone Can Play and Enjoy
Online casino games can be tons of fun, but sometimes you just want something super easy to take your mind off of life so you can kick back and relax. In this article, we'll cover 6 simple games that don't really require any research at all to understand. They're straightforward, not complicated, and easy to learn. 
Forget hardcore study, statistics tables, competitive pressure, and optimization. We're leaving that to the professionals who love to geek out. There's a time and a place for that – not now, not today. Today we're keeping it casual and just playing some fun Cafe Casino specialty games that won't break your brain. Good times, here we come!

1 – Roll the Dice (Specialty Game)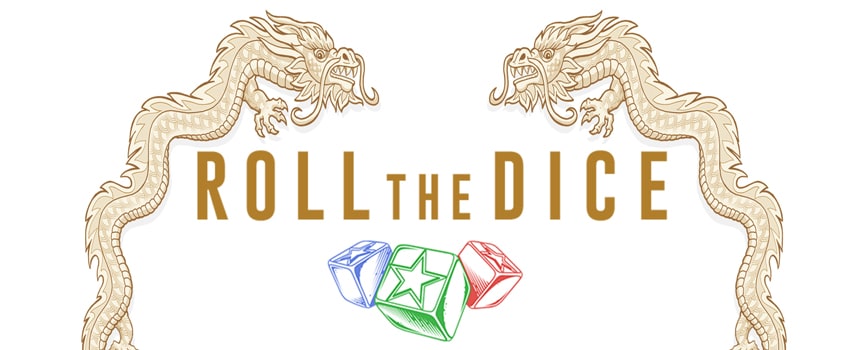 Roll the Dice is based on an ancient game known in China as Hoo Hey How. The point of the game is to roll three dice and bet on which symbols are going to come up. There are six of these, one on each face of the dice: rooster, calabash, coin, crab, prawn, and shrimp.
The possible bets include picking a specific symbol to show up, but also rarer events like three of a kind. If you're right about that, you're getting a real money win at 33:1 (that is, for every dollar you bet, you win $33). If you're looking for one of the Cafe Casino specialty games with a clean look and a bit of a traditional Asian feel, check out Roll the Dice.
2 – Lucky Wheel (Table Game)


This is one of the simplest Cafe Casino specialty games on our whole online gaming site. The way you play is really straightforward: just pick one of the numbers / colors on the wheel and give it a spin! It's pleasant to look at and if you're into lucky numbers, you might have a good time seeing if your favorites are really lucky after all.
3 – Go-Go Bingo (Specialty Game)


Bingo games are truly classic, like many Cafe Casino specialty game. Players have enjoyed them for ages, and the digital versions are just as fun as the original, with several advantages. 
For starters, with Go-Go Bingo and other varieties, you don't have to mark your own card anymore. It all happens automatically. There's also no competition. No one else is going to snake your bingo when you're one number away!
Then there's the special patterns. These 12 patterns pay you when you make special formations with your number matches. You may even get a big bonus if things line up in the right way! Finally, you can buy extra balls. If you're really close to a big score, you get extra shots at winning that cash.
4 – Ten Times Wins (3-reel slot)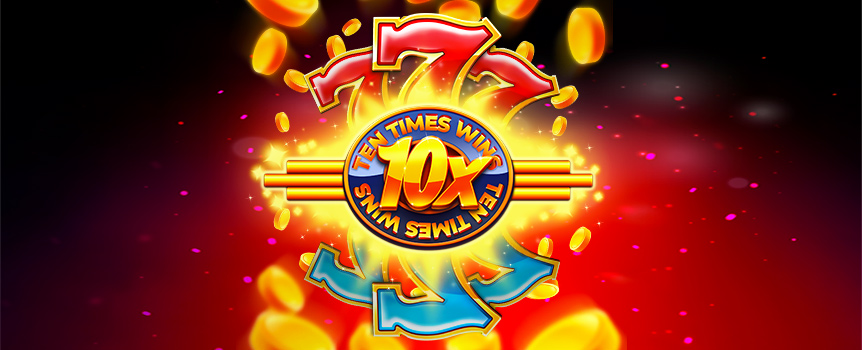 Ten Times Wins is a classic-feel slot game with an updated look. All the symbols slots players know and love are there, but this is a modern, online version of the traditional three-reel slot. There's no mini games or overlapping paylines to keep track of – just line up the symbols and win some real money!
5 – Baccarat (Table Game)


Boy, this one seems complicated, doesn't it? Well, let's reveal the big surprise with Cafe Casino baccarat: it really couldn't be easier. All you do is bet on the dealer or player. 
Not to be confusing, but you don't have to actually do any playing. You're not the "player." There's just two different hands to bet on with the names "player" and "dealer," and you take your pick. Then cards are dealt out, scores are tallied, and a winner is identified. If you picked the winner, you're a winner too!
Not spicy enough? Well, you could bet on a tie, which does happen. It's a nicer payout, but a rarer outcome. Hopefully that dispels the mystique of baccarat. It's a picking game, and there's only two main choices. The scoring and dealing can get intricate, but the computer handles it and you don't have to worry about that part of the game.
Cafe Casino baccarat is pretty darn simple. James Bond just made it look sophisticated.
6 – Roulette (Table Game)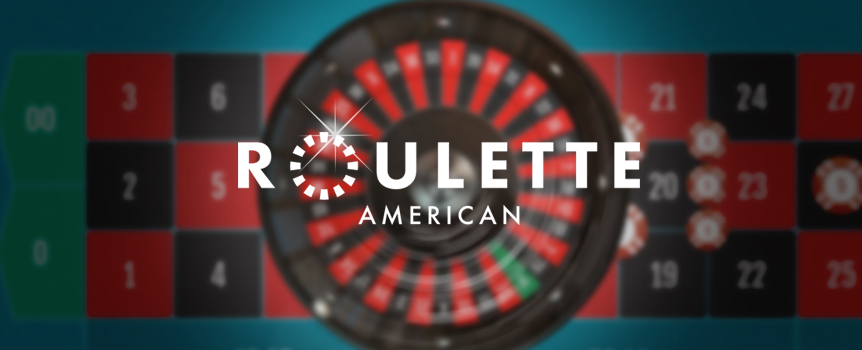 Cafe Casino roulette is another specialty game that may seem complex, but that isn't very hard once you give it a shot. A ball is rolled along the outer track of a spinning wheel, and then ultimately falls into compartments known as "stops." Each one has a number and a color, red or black. 
How does betting work?
You can be on red or black (almost a 50/50 shot).
You can bet on odd or even.
You can bet on the first half of the numbers, or the second half.
You can bet on particular numbers, or groups of numbers.
The easy bets in Cafe Casino roulette are the ones close to 50/50, but you can pretty much bet however you want. Pick a color, a number, or a number group, and off you go! There's no real strategy to learn, although when you're in a more studious mood you can check out betting systems that give you a method for increasing and decreasing bets over the course of a Cafe Casino roulette session.So that's 6 super easy games to learn and play when your brain is drained from a long day, week, or lifetime of work. Kick back, place your bets, and take it easy with these Cafe Casino specialty games. Betting is supposed to be fun, not hard!