What's New? Cafe's Latest Game Additions
An online casino can be a funny place. Lots of the games here have existed for a long time in one form or another. Some classic casino games even go back hundreds of years or more! So it's funny to think about the arrival of new games.
Of course, that's just what we're talking about in this article!
While traditional games like blackjack, roulette, and craps will probably never go out of style, it's fun to always keep adding new games to keep things fresh and fun. Sometimes, these are creative and innovative casino games of an entirely new type, and other times they're a new twist on an existing favorite. 
In this article, we'll cover five of our new casino games from the slots section that offer an enhanced escape thanks to immersive themes, lively animations, and music and sound that complete the experience. If you want something new, you've come to the right place!
Reels & Wheels XL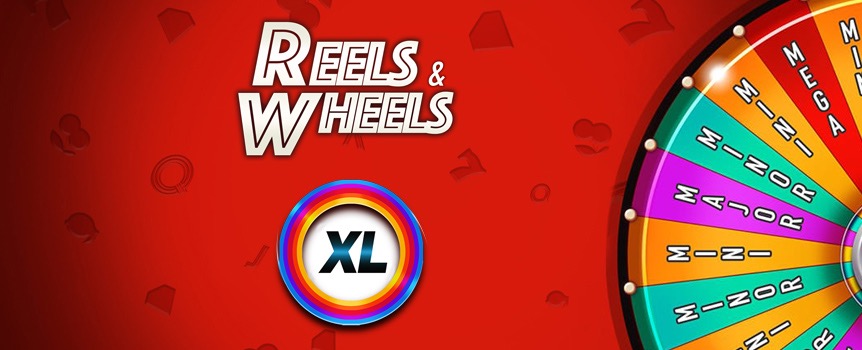 Reels & Wheels XL is the upgraded version of the popular online slot game Reels & Wheels. This XL version features 5 reels and 20 paylines. It's the wheels that bring the game to life, though. You need 2 Bonus symbols on reel 1 and 3 and the Wheel symbol on reel 5 to get to spin the bonus wheel (if you get 2 Bonus symbols on reel 1 and 3 and on reel 5 you see the Free Spins symbol, you get 12 free spins instead).
Once you're on the Bonus Wheel, you'll get multipliers from 2x to 500x, so there's a ton of real money to win there. If you're lucky enough to hit the Jackpot, yet another wheel comes up. The Jackpot Wheel is where you can win one of five progressive jackpots. On a good day, the top prize can climb over $100,000, so keep an eye on that amount when you're picking slot games at Cafe Casino.
Golden Buffalo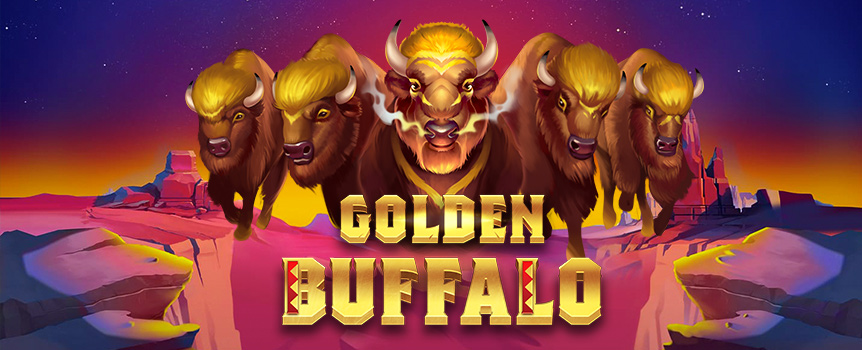 The Golden Buffalo slot game is a twangy ride into the American Southwest. Between the coyote and buffalo symbols, the trail ride music in the air, and the mesas in the background, you'll be taken away to a dusty and sunlit land where riches could be just around the next rock pillar.
Getting into the bonus round for free spins is always fun, but the stunning thing about this example of our new casino games is that the wild multiplier is truly WILD. During free games when you've got free spins playing out, the wild multiplier can multiply your real money bonus up to 3125x.
3125x! If you have a lucky day, your win could be absolutely huge with the Golden Buffalo online slots game.
Monster Manor

This one of our new casino games shows you the cartoony side of terrifying classic movie monsters. The Monster Manor slot game is for our "Halloween people." You know who you are. Mummies, wolfmen, witches, bats, black cats – all the symbols of a spooky night out are there when you visit Monster Manor.
Don't know the way? Just go through the Haunted Woods, past the Crumbling Graveyard, and climb up Midnight Hill to ring the bell. They'll let you in. Just tell 'em Drac sent you.
The Bonus game features potion selection – if you can match the right ones, you can get a nice real money payday from one of our best new online slots.
Now, if you could only find the way out…
Fairy Wins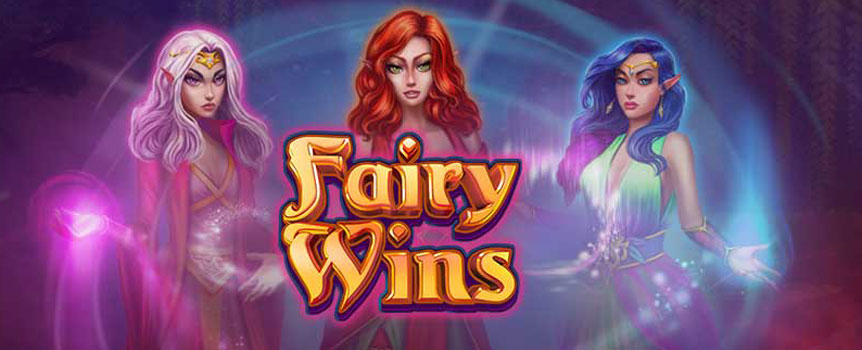 Some new casino games rely on something quite ancient. For Fairy Wins, it's a mystical adventure into the woods to meet with magical creatures. Don't let the soothing music make you forget your way as you stroll into the forest. Keep your eye on the fairies, too. When you enter the bonus game, if you pick the right one, you could score up to 25 free spins!
It also pays to be likeable – the Fairy Wins slot game at Cafe Casino awards a random progressive jackpot to those it deems worthy. What will it be? Five figures, six figures? Check the icon in our slots games section before you start spinning the reels to see if the jackpot is built up.
In fact, if you're hunting for a big progressive jackpot win, you can click "Jackpot Slots" at the top of the slot games section to see the games with the biggest jackpots at any given time. It's a great way to ensure that you're always playing a game with the largest potential real money payout.
God of Luxor
If you're a mythology fan, you might have a good time playing God of Luxor, our final example in this group of new casino games at Cafe Casino. This one is focused on the ancient gods of the Nile. If you trigger free spins, you'll be allowed into the temple with torchlight to guide you to the end to seek your fortune. There's also a multiplier you might find to help boost your real money bonus winnings up to 100x, so if you're hoping to become as wealthy as a pharaoh, this could be your game.
With these five new casino games (some of our best new online slots), you should be able to find something to make your next slots session at Cafe Casino a fresh experience. We all have our favorite games that we keep coming back to, but if you never branch out, you might be missing another casino game that could become your next favorite! And don't forget, there's always practice mode to give you a no-risk way to get a feel for new casino games.
Meet us over in the slots games section and let's spin some reels!