Best Mobile Casino Games to Play On the Go
Play Cafe Casino Games on Mobile
Not only is it hard to get over to a brick-and-mortar casino, but it's also sometimes hard to get to the online casino. Many times in life we're stuck waiting for something, whether it's an Uber, a doctor, or a girlfriend who's taking a few hours before she finally emerges from the bathroom as the beautiful butterfly she is. But waiting can be fun if you've got the best mobile casino games by your side!
At Cafe Casino, you don't have to download mobile casino games. There's no mobile casino app to deal with. Instead, you can play whatever you want using your mobile browser. Just login to your Cafe casino account, and you've got a world of options. Now, no matter where you are, you've got real money online casino games right in your pocket – Thanks to mobile!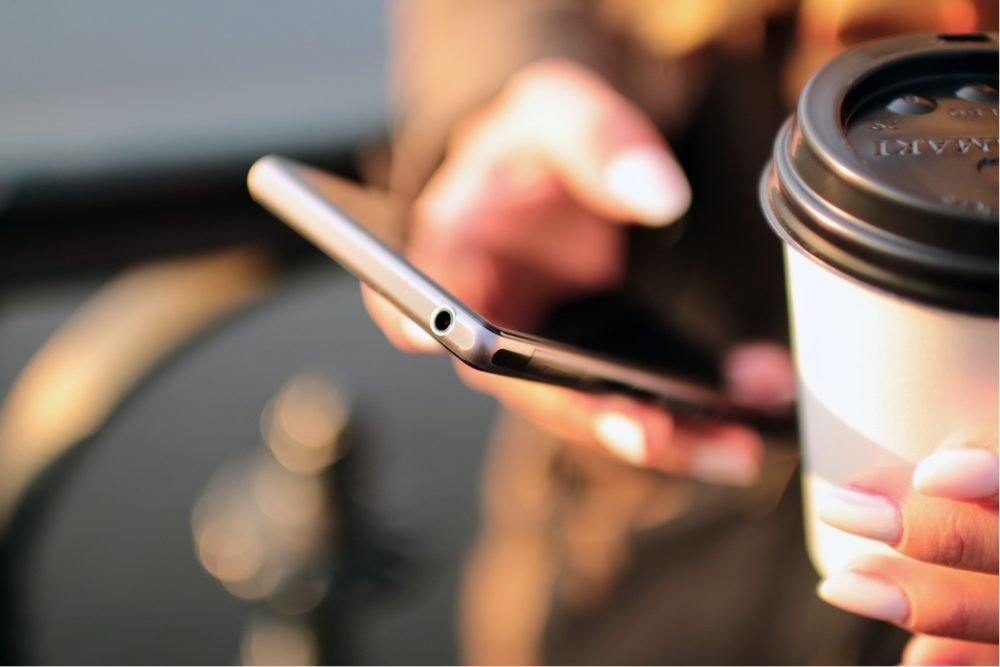 In this article, we'll cover some of the best mobile casino games we offer. These give you the opportunity to play for real money and win serious bonuses. Let's get right to it with online blackjack!
Online Blackjack
Blackjack is a perfect game to play on the go using your phone. You don't have to download mobile casino games apps to get blackjack going, however. All you need to do is to login at cafecasino.lv and head to the blackjack tab. From there, it's the same simple game we've all come to know and love – get as close as you can to 21 ("blackjack") without busting over.
While optimal play takes a little bit of learning and practice to get down, the interface is fairly basic, making blackjack easy to handle when you're on your mobile device. Blackjack is one of the best real money online casino games to help you pass the time when you're stuck waiting.
For best results, connect to a Wi-Fi network. This will give you smoother, faster performance. You can still play on your data connection, but Wi-Fi is still more stable if it's available.
Online Slots
While some slots may seem too visually demanding for a good mobile experience, you might be surprised to find out you can play any Cafe Casino mobile slots games. At the end of the day, they're not super complex, and they also have features that make it even easier to play on your smartphone.
One of the most helpful features is Autoplay. You can find it on the right side of many online slots for real money at Cafe Casino: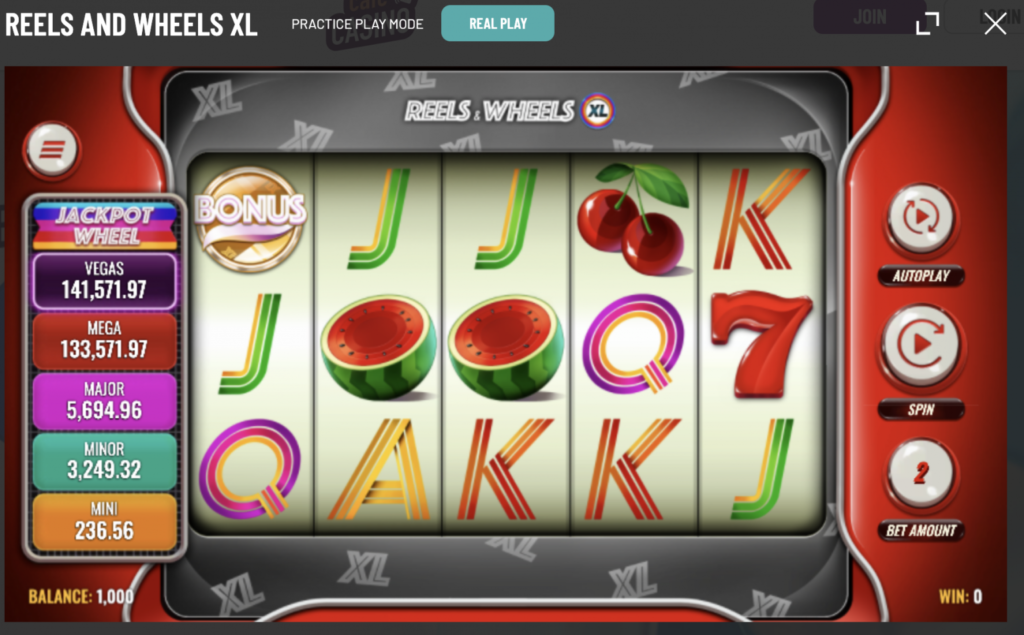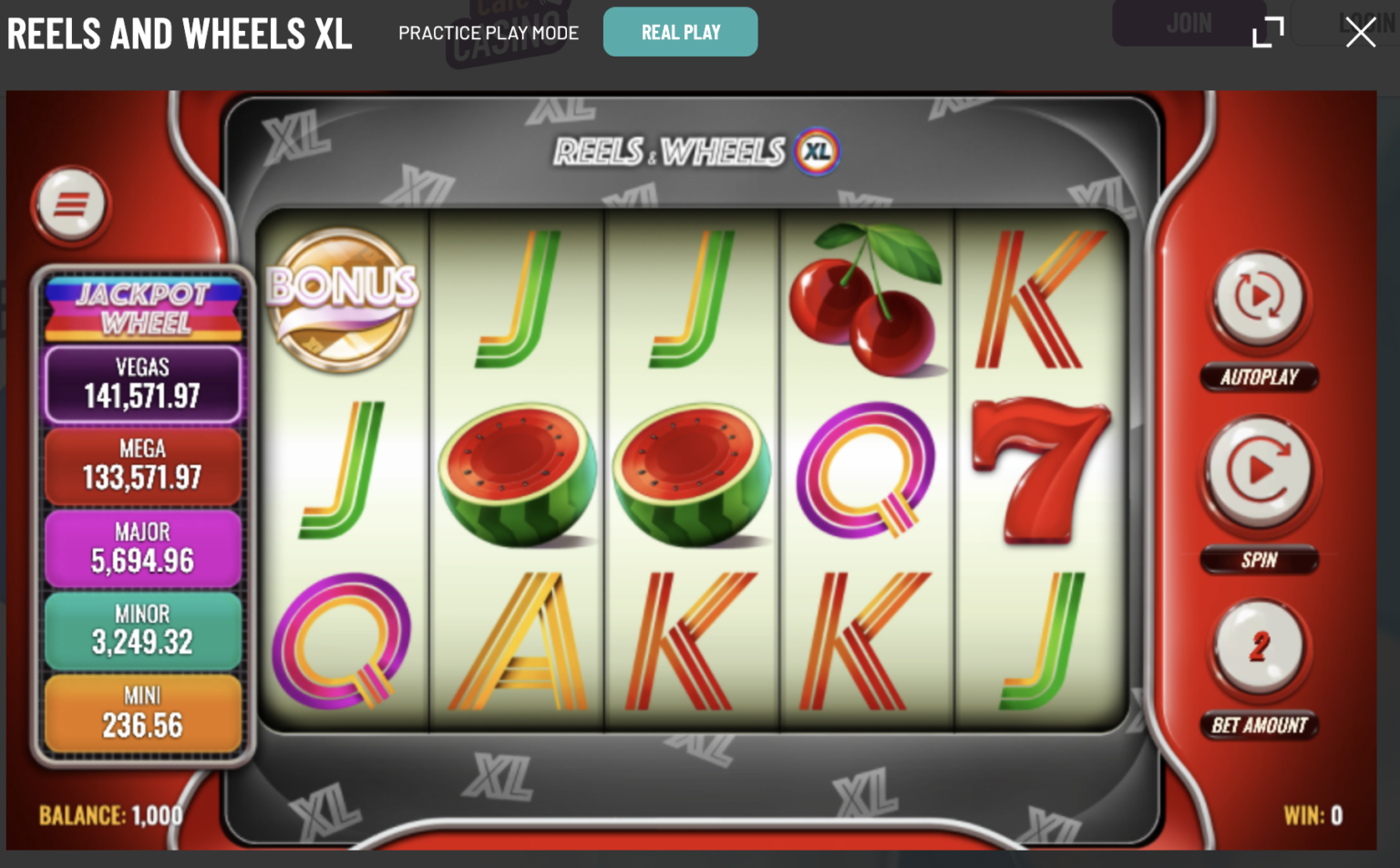 The Autoplay feature lets you choose a number of spins and a bet amount to play automatically. In fact, if you just want your slot to simply play until you say "stop," you can click the infinite spin symbol ∞ and just kick back. Hopefully, the bonuses and real money prizes will simply pile up while you relax.
And you don't even have to download mobile casino games to do it. You can play real money online casino games at Cafe Casino right in your mobile browser!
Lucky Wheel
Roulette is a classic, but sometimes you're in the mood for the best mobile casino games that keep it fun and easy. That's where Lucky Wheel really shines.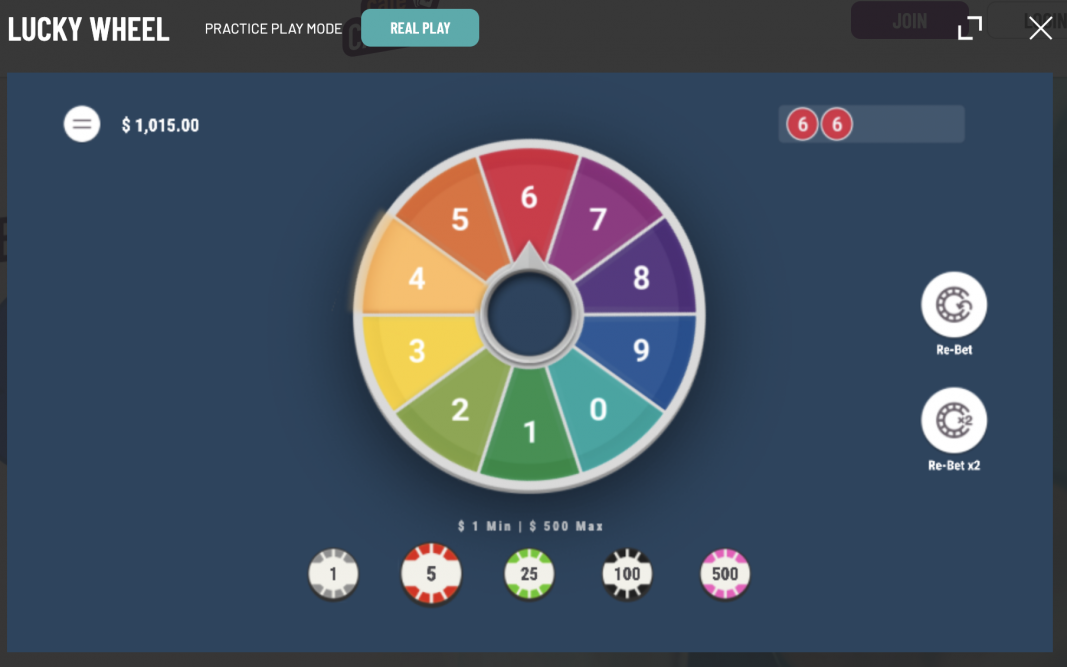 As you can see, there's only ten numbers to bet on (or colors, depending on how you look at it). You pick the section or sections that appeal to you and place your bet. Then it's time to spin the Lucky Wheel. You're hoping that it lands on the numbers you bet on, and there's a twist: the multiplier.
At the center of the Lucky Wheel is a random prize multiplier that helps boost your real money win with a bonus prize to keep things interesting. As with the other real money online casino games, there's no need to download mobile apps or programs to play Lucky Wheel on the go. It's another browser offering you can find by logging in at cafecasino.lv.
Roll the Dice
People have been playing dice games since ancient times. Roll the Dice is one of our best mobile casino games, and it's based on a classic Chinese game called Hoo Hey How or Fish Prawn Crab.
The way it works is that there are three six-sided dice to roll. Six symbols are on the dice: fish, prawn, crab, coin, calabash, and rooster. The dice are placed under a dish and rolled, and payouts come according to your bet. You can bet on particular symbols coming up, or on three of a kind. The payout increases the more your chosen symbol comes up, but the biggest real money prize comes for betting on three of a kind, which pays out 33:1! You've got to get lucky to hit it, though.
Simple real money online casino games like this are ideal if you are on the go and can't really give your full attention to the game for a huge period of time. If you need to check-in and check out, speedy mobile casino games make it easy to play around without getting overly committed to anything.
Some games demand your full attention for huge stretches of time, which isn't ideal when you need to be able to shut down the game at a moment's notice. That's why mobile casino games at Cafe Casino are so ideal: each round of betting is super-fast, and you can always decide when to start and stop. Forget the need to download mobile casino apps – Cafe Casino is ready to go right in your mobile browser. Now go grab your Cafe Casino login info and head to your game of choice.